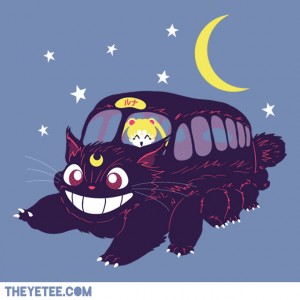 Today at The Yetee there are two shirts featuring a mix of Sailor Moon and My Neighbor Totoro. They are for sale today and today only for $11 each.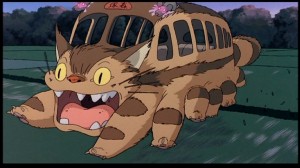 "Lunar Express" has Luna as a giant Cat Bus with Sailor Moon riding inside of her. The Japanese writing on the bus showing the destination says "Luna". This shirt was done by Machmigo and you can find more of her art on her Facebook page.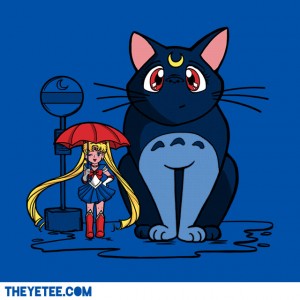 "My Neighbor Luna", has a giant Luna taking the place of Totoro and a relatively small Sailor Moon in the place of Satsuki in the iconic bus stop scene from the film and it's movie poster. This shirt's artist is Karen Hallion. You can check out her Facebook page for more of her art.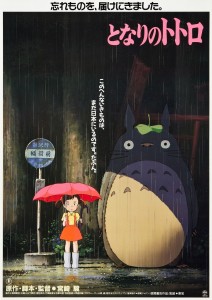 Possibly Related Posts