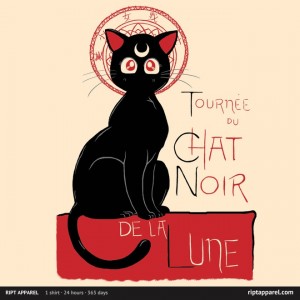 All day today, March 12th, this "Tournée du chat noir de la lune" t-shirt is on sale for $10 at Ript Apparel. This is the third time I've seen this shirt for sale on one of these shirt a day sites, though it's the first time I've seen it in this colour.
The cat is Luna from Sailor Moon taking the place of the cat from an old poster advertising "Le chat noir", a French 19th century cabaret which had a touring troupe that advertised with this poster. The French writing on the shirt roughly translates to "Tour of the black cat from the moon".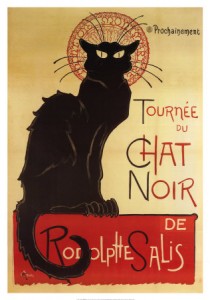 This shirt's artist is DiHA. Check out her deviant art page. If it's not Tuesday anymore and you've missed your chance to get this shirt you can always pick it up at RedBubble.
Possibly Related Posts