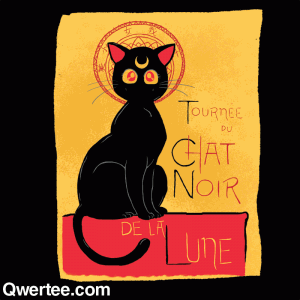 The shirt of the day on Qwertee is this "Tournée du Chat Noir de la Lune" shirt. As with other shirt a day sites this shirt is on sale for one day only. Since this site is not based in the US, the shirt will be on sale until October 1st at 6pm EST. The shirt is 10 euro, which is a bit less than $13 US. I bought a shirt with the same design when it went on sale at TeeFury and have been quite happy with it.
The image is a reference to an old poster advertising "Le chat noir", which was the name of a 19th century French cabaret. The poster advertised a tour that the troup from the cabaret was doing in other cities. The cat in the image is replaced by none other than Luna and the words translate to "The black cat from the Moon's tour".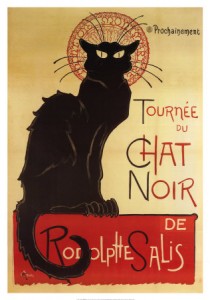 This design was done by DiHA and can be found on her deviant art page. Don't worry if you've missed your chance to get this shirt. You can still order it from Redbubble.
Possibly Related Posts