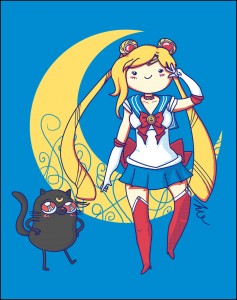 Today only there is a great shirt at Shirt Punch featuring Sailor Moon and Luna drawn in the style of Adventure Time characters. This "Adventure Moon" shirt is just $10 but is only available on August 12th so pick up it before it's too late.
This shirt is designed by Eriphyle. You can check out her web site here.
Thanks to Scott for the heads up.
Possibly Related Posts
No related posts.