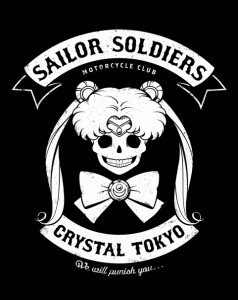 For the second time in a week Shirt Punch is selling a Sailor Moon themed shirt for just $10. This time they have a biker gang style shirt with a Sailor Moon skull with the words "Sailor Soldiers Motorcycle Club, Crystal Tokyo, We will punish you…" on it.
This shirt will only be on sale today, which is only a bit over two more hours. You can also enter a contest to win a shirt like this at Don't Blink Tees' Facebook Page. This shirt is designed by Méchante Fille Art & Design. You can check more of her stuff out on tumblr or Redbubble.
Miss your chance to buy the shirt? You can still buy it from Don't Blink Tees, though it will set you back more than $10.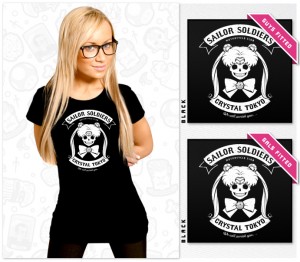 The "Moon's Angels" is likely a reference to the "Hells Angels Motorcycle Club".
Possibly Related Posts