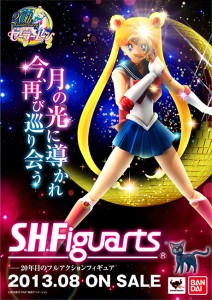 Sailor Moon Channel, the official Sailor Moon site, and Tamashii Nations have a new look at the Sailor Moon S.H. Figuarts figure from Bandai. This figure, made to commemorate Sailor Moon's 20th Anniversary, is set to go on sale in August and comes with a small Luna figure. We last saw these figures at Bandai's trade show last year. These new images show Sailor Moon's moon stick which was not previously seen.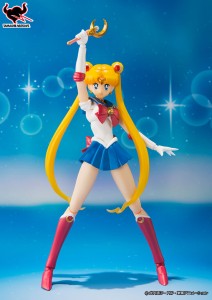 The figure has an MSRP of 4,410 Japanese Yen which is about $45 US, though North American fans can probably expect to pay a bit more of a premium to ship or buy an import of this toy. It will measure 14 centimetres, roughly 5.5″.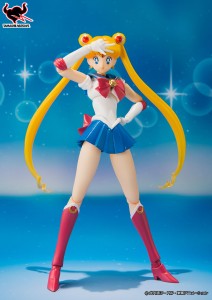 Figuarts are high quality very posable figures with switchable parts. This one will have three faces, three left hands, five rights hands and two moon sticks. As soon as stores start to have this figure up for sale and pre-order we will be sure to keep you up to date with that information.
Possibly Related Posts