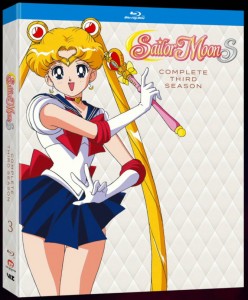 Viz has released the trailer for Sailor Moon S: The Complete Third Season on Blu-ray and DVD. While it isn't up on any online stores just yet we do have a released date, July 25th. Didn't Sailor Moon R just come out? I'm still watching my set! You can watch the whopping 18 second trailer below.
Why, you may ask, would I buy Sailor Moon S on Blu-ray again? The series was released in two parts years ago. This set, like Viz's new release of the first season and Sailor Moon R, will include updated higher quality video. While the S season did not have quite as many quality issues as the first two seasons in its original release it did suffer from some problems and will likely look much better in this release. It's also a single release with the entire season instead of two individual half season sets. Do you plan on picking this release up?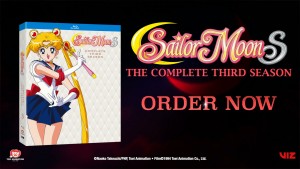 There isn't much in the trailer but we do have our first look at the cover art!
Possibly Related Posts