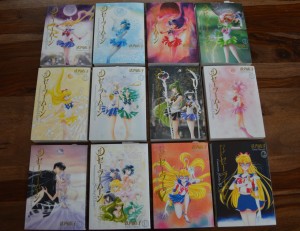 The Sailor Moon Eternal Edition Manga was supposed to be out next week, on January 30th, but unfortunately it looks like it's been delayed until April 24th! Listings on Amazon have been updated to reflect this new date as have the description of the first volume on the publishers Kodansha and Penguin Radom House's web sites. No explanation has been given as to why there is a delay but some have speculated that it might be because they are waiting to get the best possible translation.
The bilingual Japanese/English version was released in Japan already. It remains to be seen if that updated translation is likely to be the one used for this Eternal Edition. If it is in fact that same translation than it seems unlikely that waiting for it was the reason for the delay.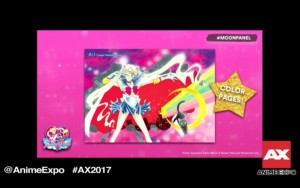 What, you may be asking, is the Eternal Edition and why do would you want it if you already have a copy of the Sailor Moon manga? I covered this in a post last May, speculating that the English Eternal Edition would be similar to the Japanese Complete Editions. It has since been confirmed that this is indeed the case as the image above from the Moon Panal at Anime Expo in July shows us. These versions will include larger pages, a glossy very white type of paper and most importantly all colour pages from the original issues of Kodansha. Usually only a handful of colour pages are included with a manga release so this is a nice addition. These versions will also include the new cover art which was drawn by Naoko Takeuchi. We can see from the cover art included in the existing listings and they match what was in the Japanese releases.
Following the release of volume 1 on April 24th we'll also be getting volume 2 on May 29th and volume 3 on September 25th. It would only be logical for the following volumes, up to volume 10, to be released at regular intervals following that. A Japanese Complete Edition of Sailor V was also release and it would certainly be nice if these were released in English as well.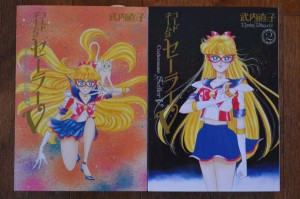 Do you plan on picking up these Eternal Editions?
Possibly Related Posts