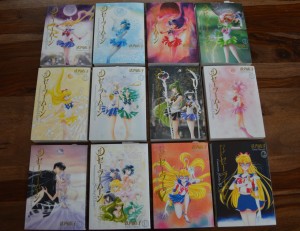 A listing can be now found on Amazon.com for the first volume of the Sailor Moon Eternal Edition Manga which will be out on January 30th 2018 and will sell for $15.19. What is it? This English translated version of the manga will likely be a localized version of the Kanzenban or Complete Edition of the manga which was published in Japan starting in 2013. We don't know the specifics of this version but we can look at what the Japanese version which has already been released in its entirety to get an idea. Note that we aren't guaranteed that all of these features will be included in the upcoming new English releases.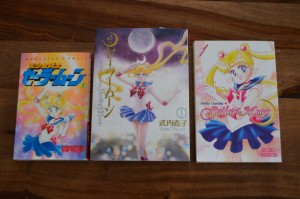 The Complete Edition of the Japanese manga was a slightly larger version of the manga as can be seen by the above photo which compares the Complete Edition (centre) it to the original Japanese manga (left) and the recently released English version (right). The Amazon listing mentions it is a larger version which supports the idea that this is the basis for the release. This was meant to be the definitive version of the manga including everything a fan could want contained in a complete release.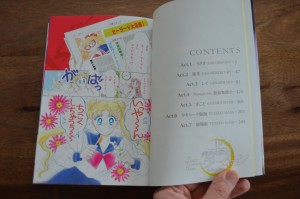 These versions included new cover art drawn by Naoko Takeuchi, glossy magazine style pages instead of the usual matte paper most books have and all of the colour pages which originally appeared in Nakayoshi and Run Run. Previously releases often included a handful of colour pages, usually only those at the beginning of the manga, but not all of them, as are included with the Japanese Complete Edition release. There are also a number of mostly minor updates to the art throughout the manga as is usually the case with new editions of the Sailor Moon manga. More pages in each volume also means less volumes to collect as the entire series is spread across 10 volumes instead of the original 18. I posted about these versions as they were released, two at a time, in Japan. You can check out the Complete Edition tag for all posts related to those which includes a number of photos of the covers and colour pages.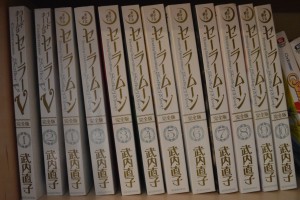 The Amazon listing mentions that this version includes a new updated translation which should please some fans which took issue with some of the choices in the version we got in English starting in 2011. Do you plan on picking this version up? Now that I already have 6 sets of the Sailor Moon manga across three languages and many versions I have no reservations about adding another to that list!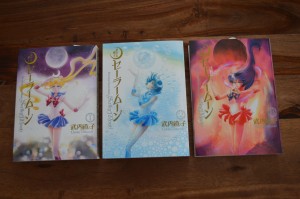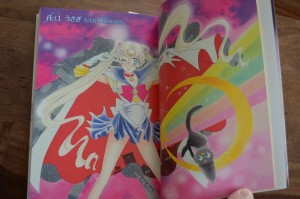 Possibly Related Posts