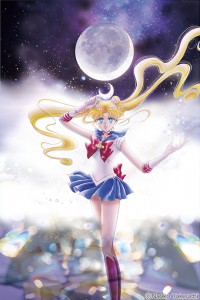 We're finally getting some details about the new Kanzenban or "Complete Versions" of the Sailor Moon manga set to be released this fall in Japan. They will include new cover art by Naoko Takeuchi, the original author and artist of the Sailor Moon manga. The first two covers feature Sailor Moon and Sailor Mercury and were shared on the official Sailor Moon site. Though they are to be released this fall no specific date has yet been announced. Both volumes 1 and 2 will be released on the same date with the rest being released at monthly intervals.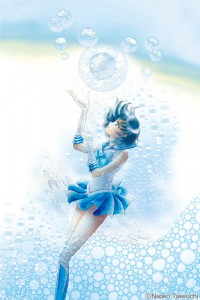 The last release was over 14 volumes while this release will only have 12. The original release of the manga was over 18 books. Will there be more pages per volume or will we simply be losing the side stories with this release? It's not clear at this time. These will be printed in an A5 size. This is 148.5 × 210 mm or 5.83 × 8.27 inches. That's a bit bigger than the English versions that are currently being released which are themselves a bit bigger than the usual Japanese manga compilation.
There are no current plans to release this version of the manga in English. When asked about it Kodansha USA mentioned on their tumblr page that it's unlikely this version will be released any time soon unless there are significant differences given they are still in the process of releasing the current version of the manga.
Possibly Related Posts