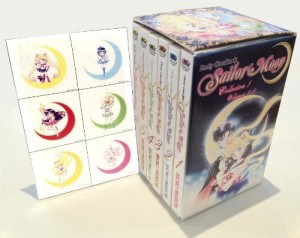 A box set collecting the English versions of the first six books of Naoko Takeuchi's Sailor Moon manga will go on sale November 20th. This set is already up for pre-order on Amazon. This set was first made known when it went up for pre-order on Right Stuf's web site a few days ago. This was confirmed by Kodansha on Twitter. The box art is only now being made available. It looks like a sheet of cards, bookmarks or stickers comes with the set. The books themselves look like the ones we already have judging by the spines.
The box art, of which we can only see one side, is an image of Tuxedo Mask and Sailor Moon originally used as the cover of the second volume of the manga. Does the first volume cover appear on the other side which we can't see?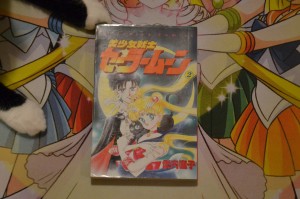 Support this site by pre-ordering the box set through the link below.
Possibly Related Posts