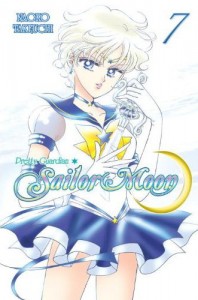 Volume 7 of Kodansha's English translation of the Sailor Moon manga is now available in stores. Go pick it up or support our site by ordering it from the amazon link at the bottom of this post.
The manga's cover features Sailor Uranus. The story in this volume focuses largely on Hotaru, who becomes Sailor Saturn and Mistress 9 as it covers acts 31 through 35.
Possibly Related Posts
No related posts.