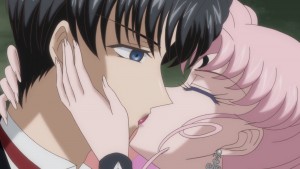 The latest English dubbed episode of Sailor Moon Crystal is now available to view on Hulu and Neon Alley. This week on Act 24, Attack – Black Lady, Chibiusa continues being the evil Black Lady. She has enslaved her father to make him her boyfriend!
With things getting real Sailor Pluto must abandon her post and to do so… she leaves Diana in charge. This update is being scheduled to be posted automatically while I'm on vacation in Italy. To do this I had to leave someone at my work in charge to cover my duties, and I was lucky to have someone well versed in my duties to do so. What exactly is part of Sailor Pluto's job that Diana is able to do? Does she get paid for it? Oh well. At least we get a look at young Sailor Pluto this week!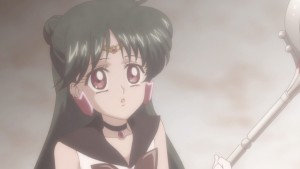 Next week is Act 25, Showdown – Death Phantom. The season is almost done with just a couple of episodes left. Big changes are in store for Chibiusa!
Possibly Related Posts