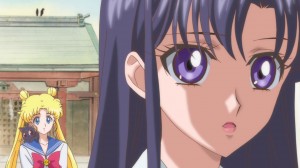 English fans will finally be seeing the first of Sailor Moon Crystal's Sailor Mars as the latest dubbed episode is released on Hulu and Neon Alley this Friday, November 27th. This week we get Act 3, Rei – Sailor Mars. Rei Hino will be voiced by Cristina Vee who voiced her in Viz's new dub of the original Sailor Moon anime. All other actors from Sailor Moon Crystal are also reprising their roles. You can follow Cristina Vee on Twitter at @CristinaVee.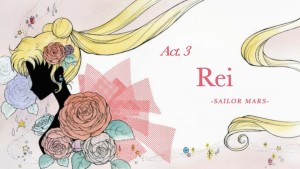 I don't exactly at what time of day the episode will air. The subtitled episodes released on Monday always come out early in the morning however we didn't get the first two English Sailor Moon Crystal episodes until late last Friday evening to coincide with Moonlight Party 5. That was around 6pm Pacific Time, 9pm Eastern Time. So much to say if the episode is not up first thing in the morning do not panic. Viz still plans on releasing the episode at some point on Friday November 27th.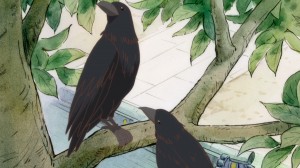 Celebrate Black Friday in style with Rei's crows Phobos and Deimos.
Support the site by preordering Sailor Moon Crystal on DVD or Blu-Ray using the links below.
Edit: I previously stated that Amanda C. Miller voiced Sailor Mars. This is incorrect. She will be providing the voice of Sailor Jupiter in later episodes.
Possibly Related Posts