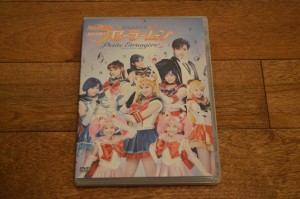 The Pretty Guardian Sailor Moon Petite Étrangère musical was released on DVD on January 28th in Japan. This is a region 2 DVD so if you're thinking of getting it, make sure you have a DVD player that you can watch it on. The DVD can be imported from sites like Amazon Japan or CD Japan. It will cost a bit over $50 US plus shipping fees. If you don't speak Japanese, I'm sure you can find a subtitled version of this musical somewhere.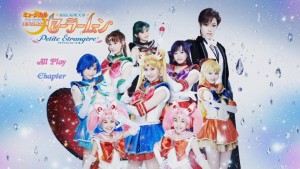 The main feature, the musical itself, runs in at 2 hours and 36 minutes. This is the second of the latest round of musicals focusing on the story of Chibiusa, Sailor Pluto, the Black Moon Clan and Crystal Tokyo. Like with the first musical, La reconquista, it features an all female cast, even for the male characters. This DVD only has Japanese audio included and no subtitles so it may not be worth much to English speaking fans. The video quality isn't great. There is no Blu-Ray and the video is interlaced. I can't say I feel it's much different than the feed I watched on Niconico when it was first playing. Judge for yourself with the screenshots below.
The performance is followed by footage of the cast members speaking to the audience.
The second disk includes the special features. Its total duration is 84 minutes and spans many different parts, each of which I will briefly explain. All features are in Japanese only and as I do not speak the language, I can't say I have a full grasp of the content.
The first bit of footage shows various clips of Chibiusa throughout the musical, first starting with her running around among the audience and going through the entire story. This lasts roughly 15 minutes.
Next is footage from a July 21st live performance which appears to be taking place at some sort of mall in Japan. The first song performed is Ai No Starshine (Starshine of Love) followed by Moonlight Densetsu, the theme song to the original Sailor Moon anime. As this only covers two songs it runs for about 6 minutes.
This is followed by an interview between Fumio Osano, Sailor Moon's editor also known as Osabu, Satomi Ookubo, the actress who plays Sailor Moon, and Yuga Yamato, the actress who plays Tuxedo Mask. This is a 10 minute interview.
Next is footage of the 6 actresses who play the Sailor Guardians, Sailor Moon, Mercury, Mars, Jupiter, Venus and Pluto, sitting around, drinking juice and chatting for 40 minutes. This is pretty long to watch if you don't speak any Japanese but I imagine if you know what they're saying it is much more interesting.
We then have the two actresses who played Chibiusa, Kokoro Kuge and Airi Kanda, going around and interviewing various other actresses for about 10 minutes. It may not be obvious from the musical itself but yes there are two actresses to play Chibiusa and Sailor Chibi Moon. This is standard for earlier musicals as well.
Finally the last clip is something that I couldn't quite figure out. It has all actresses from the musical one by one talking while holding what appears to be an autograph card signed by them. I don't fully understand the purpose of this. Perhaps the cards were part of a giveaway of some kind. This lasts for about 8 minutes as we work our way through all of the actresses.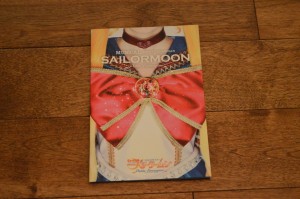 The packaging is pretty standard for a DVD. It comes with a 26 page booklet which includes character bios and the words to songs from the musical.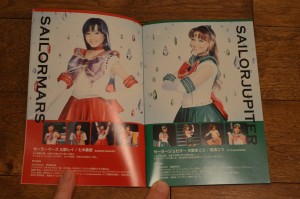 It's difficult for me to recommend this DVD to most of my readers. It's region 2, not playable in most DVD players outside of Japan. It's in Japanese only and the quality isn't good enough to be something worth watching raw instead of the decent quality subbed versions available. If you're a hard core collector of all things Sailor Moon, you'll probably just buy it anyway as I did.
Keep reading for more images from the menus and photos of the packaging and all pages of the included booklet.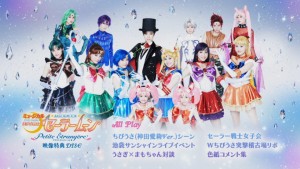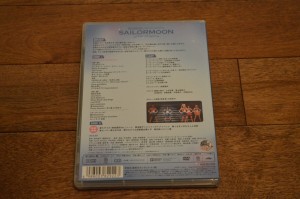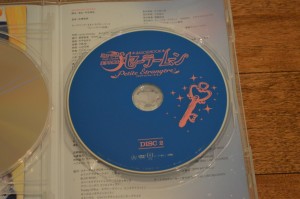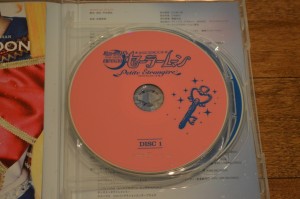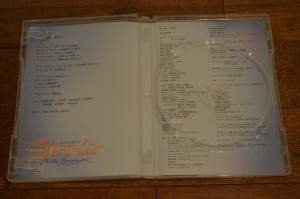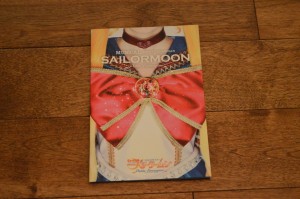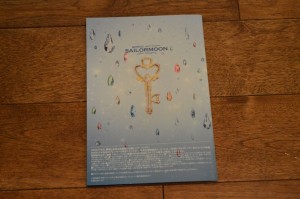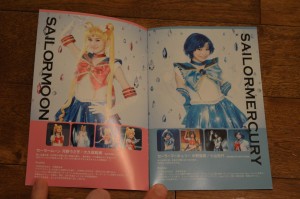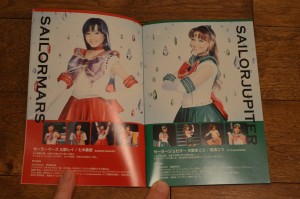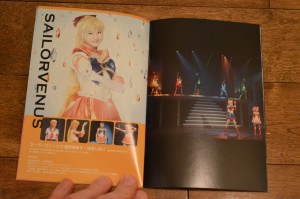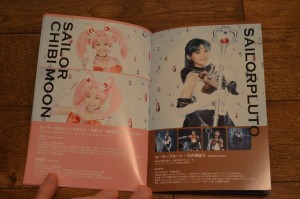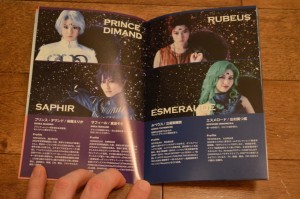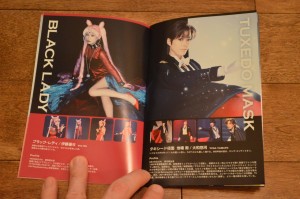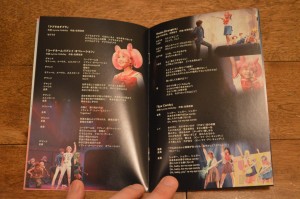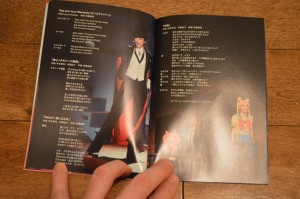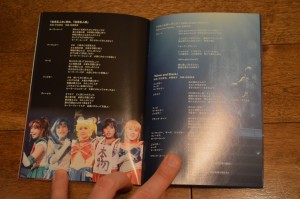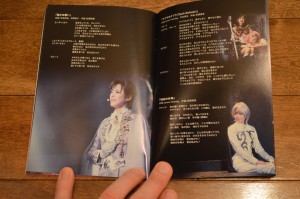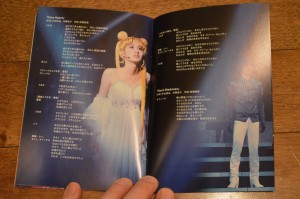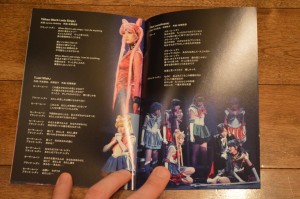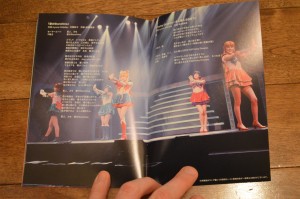 Possibly Related Posts