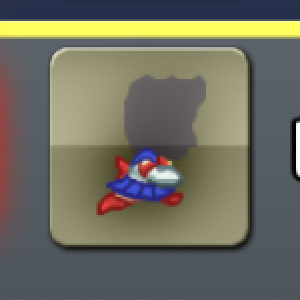 Jetpack Joyride has a new costume available which will seem familiar to Sailor Moon fans. This "Lunar Scout Outfit" is clearly inspired by Sailor Moon's Sailor Fuku. It mostly looks like her original outfit. The round shoulder pieces are similar to those found on Eternal Sailor Moon's costume, though the lack of wings and general colours are inconsistent with that look.

The name is a reference to the dub "Sailor Scouts" and the description of the outfit is inspired by the dub theme song lines "Fighting evil by Moonlight. Winning love by daylight.".
Battle evil in the Moonlight and fall in love during the day … man it all happens when you wear this outfit!
To get this costume you need to get the Strong Arm Machine (S.A.M.) five days in a row. This is activated by collecting special letter tokens that spawn once a day. Jetpack Joyride is a free game that you can download on most mobile devices as well as the PlayStation store, though the PlayStation versions do not have this and other more recent outfits.
Possibly Related Posts