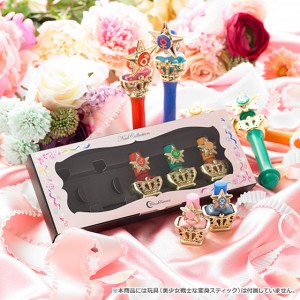 Yet another Sailor Moon make up accessory is now up for pre-order from Bandai and Creer Beaute. The "Sailor Moon R Miracle Romance Nail Collection" is a set of nail polishes that come in bottles that resemble the tops of the Star Power Sticks, the transformation items used in Sailor Moon R. These aren't as convincing cosplay items as Bandai's Crystal Star Brooch because the bottles do not resemble the entire items but rather just the tops. Though five of these bottles exist there were only four Star Power Sticks in Sailor Moon R. Sailor Moon transformed with her Crystal Star Brooch but a pink bottle similar to the others is done in Sailor Moon's style.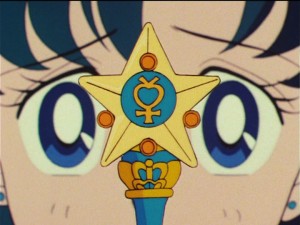 This item was announced on the official Sailor Moon site and will be released in October for a price of 5250 yen, which is about $55 US. For now Japanese collectors can pre-order this set from this page, but these pre-orders sell out quickly! There are no sites currently offering this item to international collectors. Pre-orders are being limited to two per purchaser and so other retailers aren't able to make bulk orders. If this set becomes available through some other means we will be sure to let you know.
Source: Sailor Moon Collectibles and Moon Chase!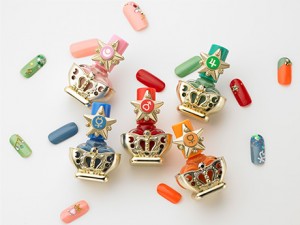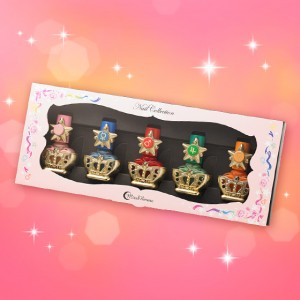 Possibly Related Posts