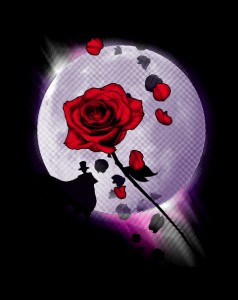 May 2nd update: This shirt was first available on February 7th but it has been listed again today, May 2nd, at the same site. Check out this highly requested reprint if you missed it the first time around.
This nice looking Tuxedo Mask t-shirt is available for $10 only on February 7th at ShirtPunch. Sites like ShirtPunch sell a new shirt every day for one day only for a low price. This is the first Tuxedo Mask shirt I've seen on one of these sites. Be sure to pick one up!
The title "Crystal Clear Hero" could be a reference to the dub episode title "A Crystal Clear Destiny" or just a similar pun about Tuxedo Mask's searching for the Crystal in the first season.
The shirt's artist is inkOne. He's done a lot of other shirts for sites like this. Some of his designs can be found at this online store. You can also follow him on Twitter or Facebook to keep up to date with his stuff.
Possibly Related Posts