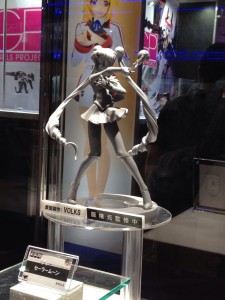 Here's yet another Sailor Moon figure that was spotted at Wonder Festival 2013 Summer held this weekend in Chiba, Japan! This is from Bandai and Volks's Figuarts ZERO line of figures. These are not posable like the S. H. Figuarts line but rather single piece immoveable figures. These are very detailed high quality figures. Here we see Sailor Moon with her Cutie Moon Rod, her weapon from the Sailor Moon R season of the anime.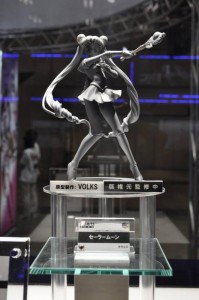 Source: @figureadictos, @ho_shiraya and Sailor Moon Collectibles.
As is often the case we're only seeing a prototype at first. If all goes well we'll be seeing the completed version in colour soon.
Possibly Related Posts