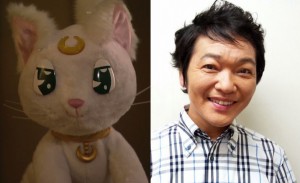 Legendary anime voice actor Kappei Yamaguchi will be a guest of honor at Anime Revolution in Vancouver August 16th to the 18th. Kappei Yamaguchi provided the voice of Artemis in the live action Pretty Guardian Sailor Moon series. He has also provided voices for many iconic anime characters such as Inuyasha and Ranma.
Kappei Yamaguchi joins Sailor Moon voice actor Toru Furuya, Tuxedo Mask from the anime series, who was previously announced as a guest.
Source: Anime Revolution via Moon Chase!
Possibly Related Posts