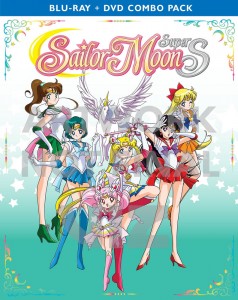 Sailor Moon SuperS Part 2 has been officially announced. It is set to be released on November 13th. We have a good look at the box art which was posted on RightStuf where the set is available for pre-order. As I understand it this set was announced at the Moon Panel at Anime Expo last weekend. Though I did not attend or watch this panel I did attempt to follow along with #moonpanel on Twitter but I didn't see anything related to this mentioned. Since SuperS Part 1 was released in April of this year this is a decent turnaround between sets. Fans have certainly had to wait longer between releases before! Let's hope that the Sailor Stars sets aren't far behind!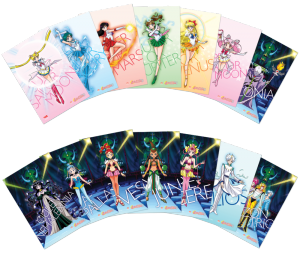 Pre-orders from RightStuf will include the postcards you can see in the image above. These postcards feature the Sailor Team, Chibiusa, Zirconia, Nehelenia, Helios, the Amazon Trio and the Amazoness Quartet. Are you planning to get this set?
Thanks to Chad for bringing this to my attention.
Possibly Related Posts