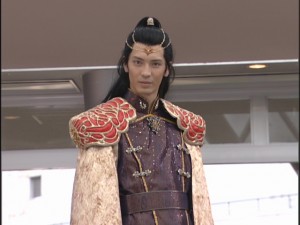 This is a review and discussion of the Live Action Pretty Guardian Sailor Moon series Act 13, The Last of the Shitennou, Kunzite, Appears, and 14, Usagi is Turning Into a Monster? These episodes first aired on December 27th 2003 and January 10th 2004 on Japanese television. There was no episode aired on January 3rd in the usual time slot, likely due to some sort of new years related event. I recall being quite disappointed that there was no new episode that week back in the day! Act 13 discusses the build up to New Years events and Act 14 includes a late New Year celebration, once again confirming that the show takes place in real time. A date on a computer in Act 14 even shows that it is January 10th 2004. These two episodes centre around the introduction of the fourth of the Shitennou Kunzite!
The episode starts with the girls recalling their great times meeting Sailor Venus, the Princess, who is totally not in either of the episodes I'm talking about this week! Humourously Sailor Jupiter, who was not included in the scenes where the gang met Sailor Venus, says she wished she could meet her! I'm sure they'll find the budget to arrange for all of them to be in the same scene soon enough! The only thing we see of Sailor Venus is a flashback to a scene that we didn't previously see where she basically says don't protect me but keep protected the Earth! It's like she's shielding them from something!
We start the story out with a bit of humour! Motoki lost his beloved turtle Kamekichi! He's turned Karaoke Crown upside down looking for him and it seems as if he hasn't slept all night! Usagi and Mamoru, who seem to keep crossing paths, agree to help him track down his turtle! Sounds like either the turtle would be found very close or not at all, given what I know about turtles! I do actually know a thing or two about turtles as I had a pet painted turtle when I was younger. He's still alive and well because turtles live quite long! While most celebrity pets from older shows and movies you'll watch likely died years ago Kamekichi is probably one of the few long lived exceptions to this. Well it seems I was totally wrong about Kamekichi because he shows up at a creepy looking house that by all indication appears to be some distance from the busy city streets where Karaoke Crown is located.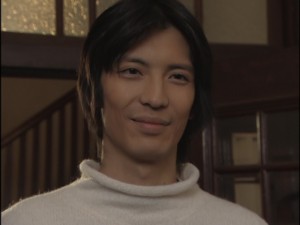 Kamekichi ended up at this guy Shin's house. Who's Shin? A guy who, like Mamoru, has lost his memory! This is a very interesting character that adds a whole other angle to the Shitennou that we've never really seen before. Shin is a nice guy who likes flowers, nature and the sea, but he's afraid there's something very sinister lurking inside his lost memories and he's sort of right! So who is the real Shin? Is this nice guy really anybody or the absence of a person? Beryl seems to have intentionally just put him in this weird state to have him on stand by waiting to awaken Kunzite who's pretty much evil and doesn't care about Shin having been there. There are actually further layers of repressed memories beyond what we see in this episode which only complicates the issue. All of this reminds me of this movie called Regarding Henry where Harrison Ford loses his memory and amnesia Harrison Ford is actually a nice guy but memory Harrison Ford is a jerk lawyer who cheats on his wife. Good movie!
Usagi, who loves to meddle, decides to get a few things to try to jog Shin's memory. Mamoru, who claims not to like meddling, comes along to make sure she doesn't do anything too irresponsible. What ensues is a lovely date sort of non date! Usagi rides on Mamoru's motorcycle across the romantic coast! We get a sneak peak at the new single Over Rainbow Tour which is sung by Miyuu Sawai, Usagi's voice actress. We'll be seeing a few of these in the coming episodes as there was a lot of merchandising going on! In Act 12 we had the first of Minako's new singles as well. All of the Sailor Guardians had singles which included two songs each. Minako, what with her character being a singer, has additional songs throughout the series.
After getting a few trinkets for Shin Usagi decides to buy what looks to be a meat bun and shares it with Mamoru. How sweet of her! A lovely end to their not really date. I wonder if Hina knows about this?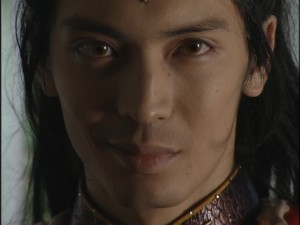 Mamoru gives the trinkets to Shin alone, as Usagi is a bit late, and although it seems like this is what's giving him his memory back it's actually just a coincidence as Queen Beryl is blowing evil into a flower which seems to be doing it. Shin is actually Kunzite and was actually out the night before turning some girl into a monster which looks like a werewolf. Mamoru lies to Usagi telling her that Shin got his memory back and decided to leave. In reality Shin turned into a bad guy and attacked Mamoru! Bad news! As for Shin, did he have a mortgage to pay on this house? Was he just squatting? Does he have a job and income?
There's a fight against the girl turned monster and Kunzite, now sporting much longer hair than Shin, uses his long hair as a weapon! He makes hair appear around Usagi's neck much as it had done to the girl turned werewolf monster. Looks like Sailor Moon's going to turn into a monster! To be continued! A little cliffhanger.
The next episode preview at the end of Act 13 actually takes place a whole 2 weeks before Act 14, due to the missed episode. As a result we have a bit of an inconsistency between what is shown in the preview and what we see in the episode. We see the 5 girls dressed in formal kimonos for a New Years celebration and Usagi faints in this scene. In reality Usagi doesn't faint at this point at all but later, while singing karaoke. Did most people forget during this 2 week period? Not the hardcore fans that watched the episodes over, over and over again while waiting for the next one!!
Last time Usagi had a strand of Kunzite's hair embedded into her neck which, based on what it did to another girl, means she'll turn into a monster! Somehow though Sailor Moon's tiara's gem glows and she seems to be totally fine! Or is she?!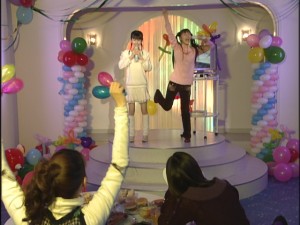 The gang celebrate a late New Years party dressed in Kimonos, which seems to be the thing to do. We get a reference to something that is known in the west, New Years day, but mixed in with Japanese traditions which are very unique to their culture. Rei was preparing for New Years celebrations in the last episode and the gang is now getting together to do the the same. They have a Karaoke party, which is a good idea since they have free unlimited access to a magical room at Karaoke Crown which seems to exist outside of space. Makoto sings Minako's new song, Katagoshi ni Kinsei (Venus Over My Shoulder), which we previously got a preview of during Act 12. Want to hear the full version? Just buy this CD! (Amazon conveniently reminds me that I already purchased this particular item on March 8th 2004…) The rest of the party involves Jenga and Nako Nako dress up.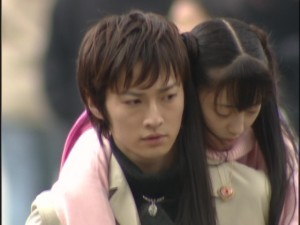 Suddenly … Usagi faints! The first stage to becoming a monster, it seems. Everyone wants to do something which seems to exclude watching over Usagi or bringing her to a hospital. I guess bringing in a girl who's turning into a monster is a bit like bringing in someone with a gun shot wound. Bound to bring up some questions! Ami decides to watch over her and take charge of Usagi's unconscious body. Mamoru, who knows very well that Usagi is Sailor Moon and knows that she's got a magic strand of hair turning her into a monster, sees what's going on and offers to help carry Usagi to Ami's place. Motoki says that carrying her is too much for a girl! This is nonsense of course. Makoto could easily carry Usagi, or perhaps even Mamoru, on her back with ease. It is probably true however that carrying Usagi on her back is too much for Ami but something that Mamoru is more well suited to do given her strength and size! While it is neither incorrect or controversial that men are, on average, stronger and larger than women one must not generalize in such cases, especially when a strong and tall woman who regularly beats up guys who are up to no good is around!
At Ami's home she whips out her computer which seems to have some fancy apps on it! I almost wondered if this was a Super Computer like the one from the manga and anime! After all it seems to have an application to monitor someone's vitals! Who would have that except for … ah yes Ami's mother is a doctor. The machine, attached to Usagi's finger, monitors her "temperatur", "blood pressue" and other things. The temperature seems to be in Celcius as a correct body temperature is listed as 30 degrees. Monster temperature seems to hover around 0 C which is when water freezes.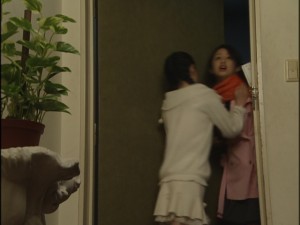 Since it's getting late Ami calls Usagi's mother to ask if she can stay over. Solid plan! Too bad Naru calls looking for a CD that Usagi was supposed to return to her which leads her to Ami's next. Here we have the beginning of a complicated relationship between Ami and Naru. Previously Naru was a bit surprised to see Usagi befriending Ami but she seemed to be turning around on her. Unfortunately when Naru comes to Ami's to see Usagi, Ami pretty much denies her access to her home. She could say a lot of things here to clear things up like that Usagi is sick and is resting, which is technically true, or even some elaborate lie like that she's drunk or she's out doing something she doesn't want her mother to know about and Ami was just the cover! Ami's not great with people though and wouldn't be great at casually lying like this, and so she shoves Naru thinking that Ami and Naru's relationship can stand to be sacrificed for Usagi's good!
Well things get serious with Usagi as her temperature drops and Kunzite teleports her away. Ami, somehow, knows how to find her and chases after her finding Usagi in some cavern. Where is this cavern? Probably not at the D-Point in the North Pole though it looks like the standard cave type sets they use for all of the Dark Kingdom stuff. Ami and Kunzite fight for real. Ami is so beat up that she ends up with dirt on her face!
Sailor Mercury manages to make a sword out of water which is a weapon we will be seeing something very similar to, but not identical to, in a future episode. Kunzite may not have had much success in making Sailor Moon evil but this is something that will be revisited later in the series. Sailor Mercury will again get a sword and her and Kunzite will find themselves in a similar cave. Ami's character is conflicted with all kinds of feelings and this will be culminating in a very different story arc for her character that we don't see in any other incarnations of the series.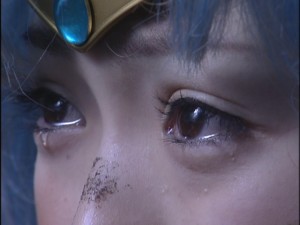 Sailor Jupiter and Mars show up, because Sailor Venus isn't in these episodes, and the fighting continues. Ami keeps calling out, in a psychic way but not with actual words, to Usagi in order to try to reach her. Just when it looks like she's about to transform into a monster… she tells everyone to shut up and is healed. How? It seems everyone calling her was so loud, especially Ami's calling, that it woke her up! Perfect plot device which requires only seriously wanting her to be all right without actually requiring anyone to actually do anything to make her better!
Finally Tuxedo Mask confronts Kunzite. He says that it looks like Shin is gone and Kunzite responds that he never really existed. What exactly does this mean? Is it because he wears a wig now? Is it because he doesn't have a social security number? Shin was Kunzite without his memories. If Kunzite exists so did Shin just like Usagi still exists even if she's … I mean just like Minako still exists even if she's just the reincarnated version of the Princess! This makes us ask ourselves some interesting existential questions about what makes a person and if that is still a person lacking some memories. Since most of the characters in the show lacks some past memories we'd tend to think that yes they still exist, but in what state are they a different person when those memories return? Henry still "existed" when he lost his memories in the film! In the same way we are always changing as our memories grow as no one is the same person they were when they were a child or even yesterday. Does the show plan to answer such deep existential questions? Not really. But it's kind of fun that it even plays with them.
Feel free to leave a comment with your own thoughts on these two episodes. If you're looking to watch along with the series you can get English subtitled fan subbed versions from sites such as Miss Dream, TV-Nihon and Sea of Serenity. Fans looking to stream the show can do so from Dramanice and Kiss Asian.
Keep reading for more screenshots from these episodes.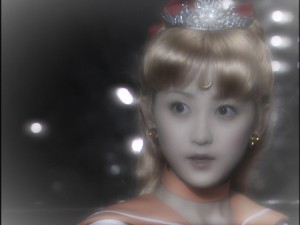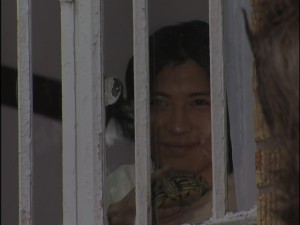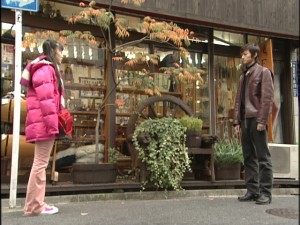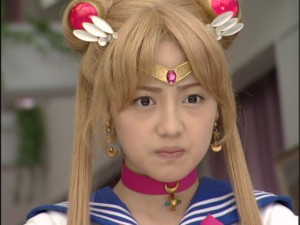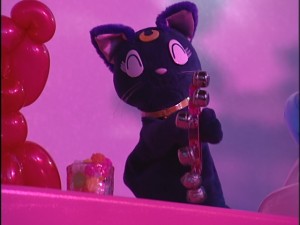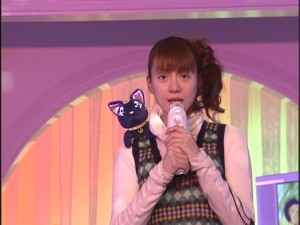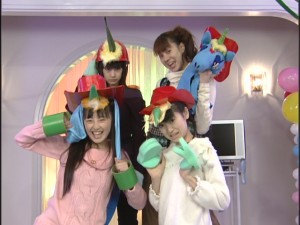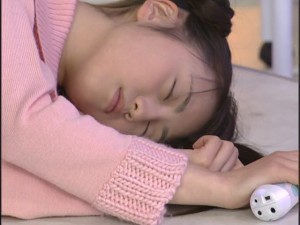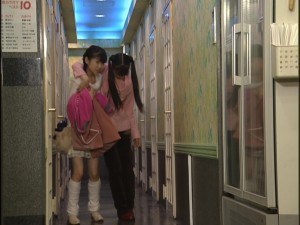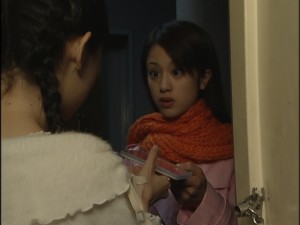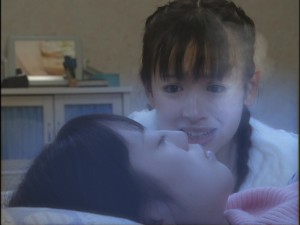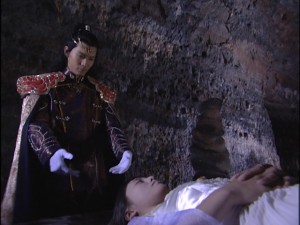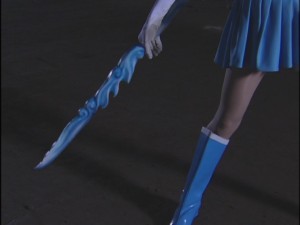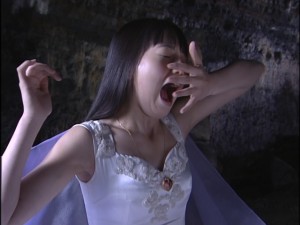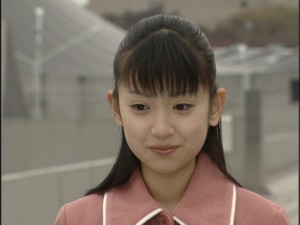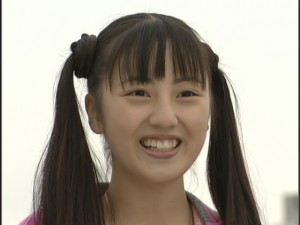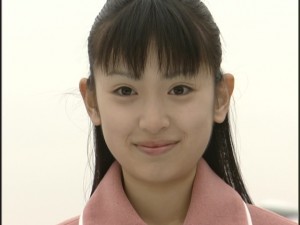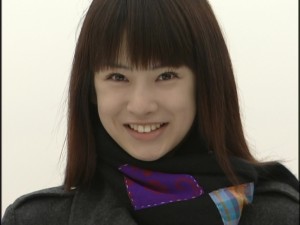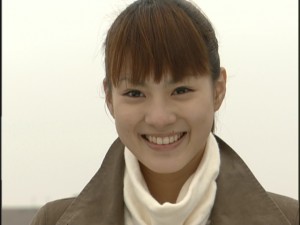 Possibly Related Posts