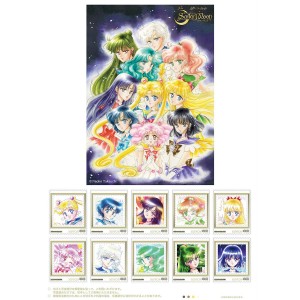 Sailor Moon stamps are coming to Japan! 10 different stamps, featuring the Sailor Soldiers in manga designs by Naoko Takeuchi, will be released in Japan. These are 62 yen stamps, which is equivalent to 55 cents American, so this would be your standard stamp used for postage on an envelope. A special stamp set will be sold in Japan for 5,900 yen, nearly 10 times the cost of a all 10 stamps combined! Fans in Japan will be able to buy a collector's stamp set from the post office and many fans worldwide will be able to do the same if they are part of the Official Sailor Moon Fan Club! The set is listed on the Tokyo Otaku Mode site for fans with a membership. This set sells for $63.99 US, which is a bit more than the exchange for 5,900 yen but somewhat comparable. Pre-orders are being taken now. The product will ship in March 2018.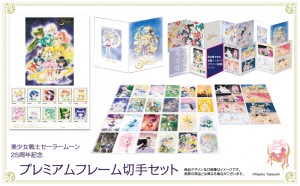 The set includes more than just the 10 stamps! There is also a stamp holder, 8 premium post cards based on manga art and 24 deluxe postcards which are manga cover art for both the original and the most recent editions of the manga. A clear folder which is included in both the fan club and post office package is slightly different between the two. I believe it's simply a different colour.
Do you plan on getting this set? Keep reading for individual images of the contents!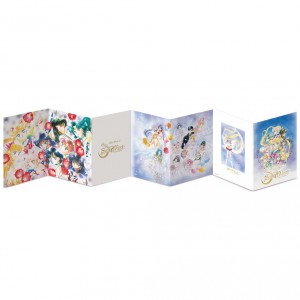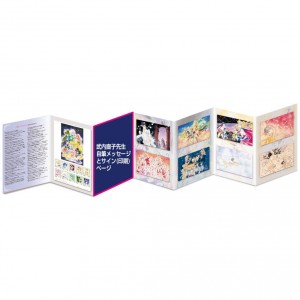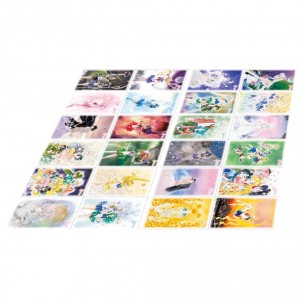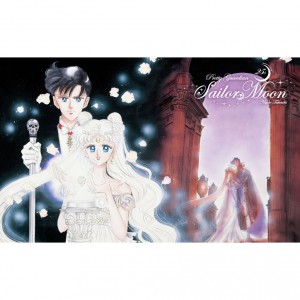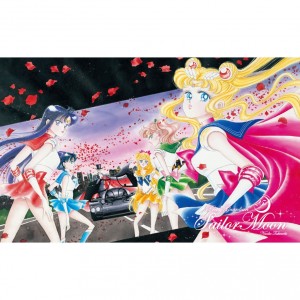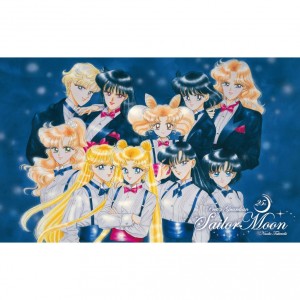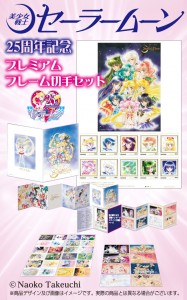 Possibly Related Posts