We finally have confirmation from Viz Media that the second part of Sailor Moon S will be released on DVD and Blu-Ray in June. We previously had only learned, based on an insert included in the Sailor Moon S Part 1 release, that it would be out in Spring 2017. The first day of Summer is June 21st so if the release is out before the 21st it will technically count as Spring! All of this was announced by Viz Media at Anime Boston's Moon Panel which was held this past Saturday April 1st.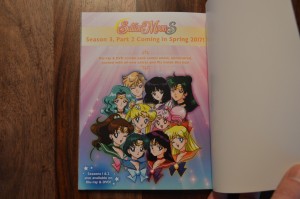 Twitter user Absolute Zero Now was live tweeting the panel and snapped a couple of relevant photos. The first is of a slide stating the release would be out in May but the second stating it would be out in June. This was confirmed by Viz Media as being the updated and correct date at the panel and on Twitter.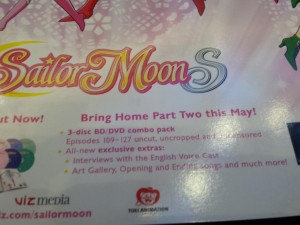 This release will include episode 109 to 127, concluding the Sailor Moon S season with the battle with Mistress 9 and the appearance of Sailor Saturn. The set will include the new English dub by Viz which has not previously been heard. Bonus features will include interviews with the cast, production art and more. This release still does not have a listing on the stores of online retailers such as Amazon and Right Stuf. These should be up in the coming months as a specific release date is determined.
Possibly Related Posts