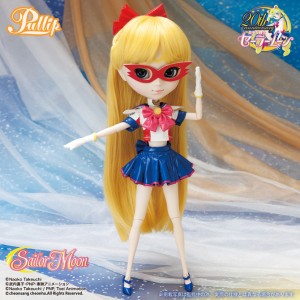 A new Sailor V Pullip doll was announced this week on the Official Sailor Moon Site. This doll is coming in November. Though the price has not yet been revealed it will likely be the same as other dolls that have been released, which end up costing about $150 to $180 US. A Sailor Venus Doll was released a while back, but this new design is of Sailor V, Minako's alternate identify from before she became Sailor Venus.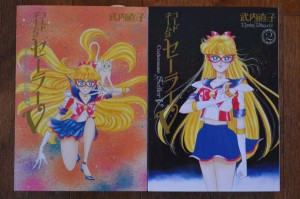 The Codename: Sailor V comic predates the Pretty Guardian Sailor Moon comic by a few months. In this story, which takes place chronologically before the events of Sailor Moon, Artemis gives Minako the power to transform into Sailor V and fight the Dark Agency herself. This character later appeared in the Sailor Moon comic, anime and live action series, where she ultimately becomes Sailor Venus.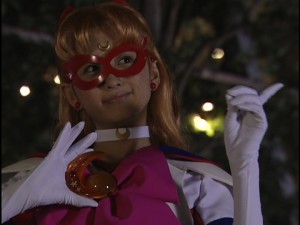 Many Pullip dolls have Bandai exclusive alternate costumes. In the case of Sailor Venus we already have a Minako's school uniform released so it remains to be seen what, if any, alternate costume may be in store for Sailor V.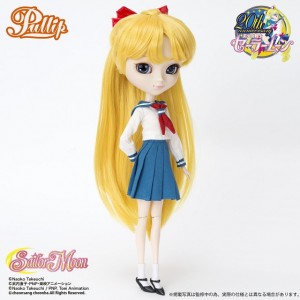 Pullip dolls are detailed and very expensive somewhat creepy looking dolls with irregularly large eyes and heads. Sailor V joins a long list of other Pullip dolls which have already been released. Support the site by ordering some of them using the links below.
Possibly Related Posts