The latest Petit Chara figures have been announced on the Sailor Moon official site and this Sailor Stars set will include Eternal Sailor Moon, Sailor Chibi Chibi and the Sailor Starlights. This set will be released in late September. You can pre-order them from Premium Bandai.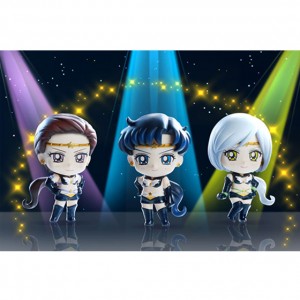 Petit Chara figures are non poseable super deformed figures. This season of Sailor Moon was never released in North America, though many fans are likely still familiar with the story through fan subs and the manga. Eternal Sailor Moon is simply the powered up form of Sailor Moon for this season. Sailor Chibi Chibi is a mysterious girl of unknown origin, whos actual identity varies depending on what continuity we're talking about. The Sailor Starlights are Sailor Star Fighter, Sailor Star Maker and Sailor Star Healer, Sailor Guardians from another solar system who traveled to Earth in search of their princess.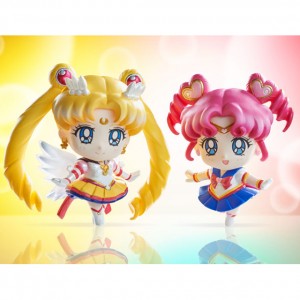 Support the site by buying some of the previously released figures on Amazon.
Keep reading for more images of these figures.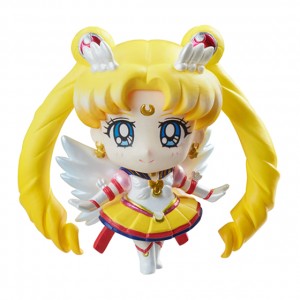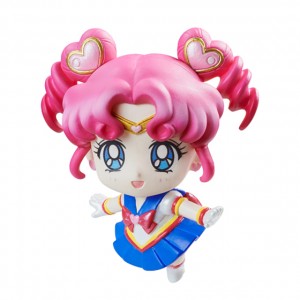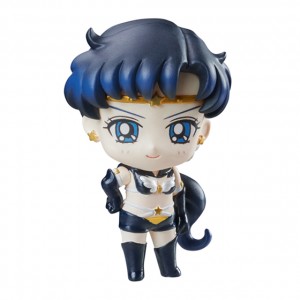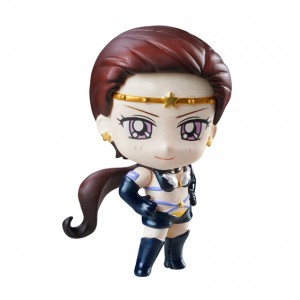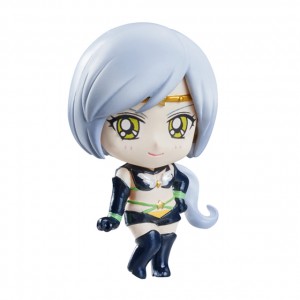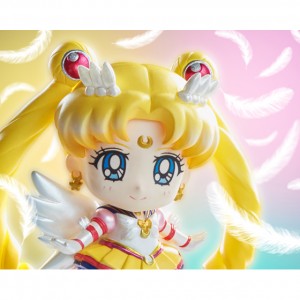 Possibly Related Posts