Character art featuring Prince Demande, Saphir, Rubeus and Esmeraude has been posted to the Sailor Moon Official Site. Not included are the Ayakashi sisters who will also be joining the show starting with the next episode.
Prince Demande, Saphire, Rubeus and Esmeraude will first appear in Sailor Moon Crystal Act 15, Infiltration – Sailor Mars, which will be released on Saturday February 7th. They are part of the Black Moon Clan who will be the main villains for most of phase two of Sailor Moon Crystal covering the story of Chibiusa and Crystal Tokyo.
What do you think of these designs?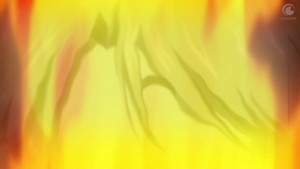 We previously saw a glimpse of Rubeus in one of Rei's visions near the end of Act 14.
Possibly Related Posts