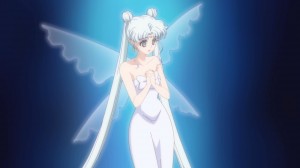 Good news and bad news! Japan does not observe daylight savings time. When many of us rolled our clocks back a couple of weeks ago, our good friends in Japan did not do the same. What does this mean for us Sailor Moon Crystal fans? Some of us will get the next episode one full hour earlier than we're used to. 7pm Japan standard time this coming Saturday, November 15th, will actually be 5am Eastern Time and 2am Pacific time for North Americans on the east and west coast who observe DST. If you're one of those lucky fans who don't observe daylight savings or don't know what it is, don't panic. Sailor Moon Crystal will air when you expect it to. Not 100% sure at what time 7pm JST is where you live? Crunchyroll's countdown timer is a good indicator of exactly how much time is left until the episode will be available to stream. As with all new episode, you can also watch it on Hulu and Niconico.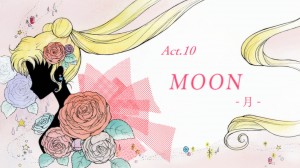 This week is episode 10, Moon, and like the title suggests the gang is going to the Moon! Luna thinks this is where all the answers will be and she's right. A computer simulation of Queen Serenity is waiting to reveal all the truths about the tragedies of Silver Millennium and we should also be seeing Sailor Venus getting the sword which is featured so prominently in the Sailor Moon Crystal logo. The sword can be seen in Sailor Venus's hand in the screenshot below.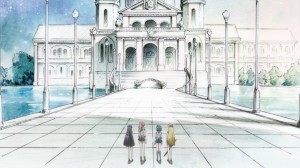 The manga version of this story featured Usagi and Shingo playing an old game system, something like a Super Famicom. Will this be included and updated for this show?
Possibly Related Posts