Today was the Kodansha Comics USA panel at New York Comic Con. The big announcement they had was that there would be a new Sailor Moon art book released in the US as well as in six other countries in 2013. This will not be a translation of any of the existing art books but rather a compilation taking art from all of the existing books that will also include some previously unpublished material. There were originally seven Sailor Moon art books in Japan which collected art from the manga. This includes volumes I through V, the materials collection and the Infinity art book. None of the existing art books have ever been published in North America.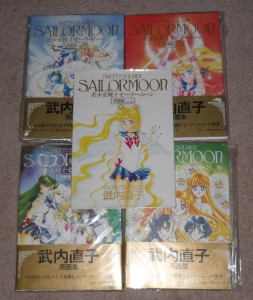 The panel also included a message from Naoko Takeuchi herself. She confirmed that the box set of the new versions of the Sailor Moon manga will be released for Thanksgiving, November 20th. This message as well as the art book press release can be found below along with pictures of some of the Kodansha booth swag.
Here's the press release from Kodansha Comics USA pertaining to the new art books:
KODANSHA ANNOUNCES 2013 WORLDWIDE RELEASE OF SAILOR MOON ART BOOK

NEW YORK, October 13, 2012 – Continuing the celebration of the 20th anniversary of Naoko Takeuchi's manga masterpiece, SAILOR MOON, Kodansha is pleased to announce that The Sailor Moon Art Book will be released simultaneously throughout the world next year.

The Sailor Moon Art Book joins previous announcements about the future of Sailor Moon that include a new anime series, currently planned to debut next year. This new art book will feature Takeuchi's most popular work selected from five Sailor Moon art books which had been previously published in Japan. It will also include several unpublished original drawings!

The Sailor Moon Art Book will be released in The United States, Japan, and five other countries simultaneously. Each country's edition will be a trade paperback with dust jacket, in full color, and will have original, special bonus material. The trim size and page count will be identical for all seven releases.

Sailor Moon fans around the world can look forward to this amazing art book next year! Don't miss it!
Naoko Takeuchi's message can been seen in the following two images: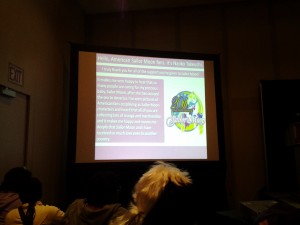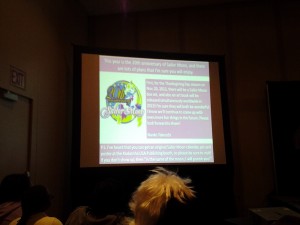 Here's a transcription of the message:
Hello, American Sailor Moon fans. It's Naoko Takeuchi.

I truly thank you for all the support you've given Sailor Moon!

It makes me very happy to hear that so many people are caring for my precious baby, Sailor Moon, after she has crossed the sea to America. I've seen pictures of American fans cosplaying as Sailor Moon characters and heard that all of you are collecting lots of manga and merchandise, and it makes me happy and moves me deeply that Sailor Moon and I have received so much love even in another country.

This is the 20th Anniversary of Sailor Moon, and there are lots of plans I'm sure you will enjoy.

First, for the Thanksgiving Day season on Nov 20, 2012, there will be a Sailor Moon box set, and also an art book will be released simultaneously worldwide in 2013! I'm sure they will both be wonderful. I know we'll continue to come up with even more fun things in the future. Please look forward to them!

Naoko Takeuchi

P.S. I've heard that you can get an original Sailor Moon calendar, pin and poster at the Kodansha USA Publishing booth, so please be sure to visit! If you don't show up, then "in the name of the moon, I will punish you!"
Here's a picture of a Sailor Moon bag featuring the manga volume 6 cover image of Sailor Chibi Moon: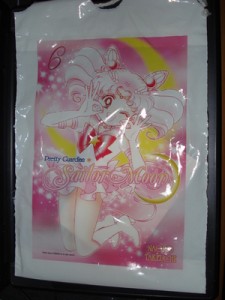 Here's the Sailor Moon calendar they also gave away: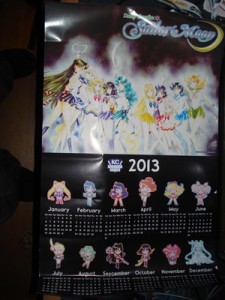 Image credits:
sailor moon manga – tumblr
Unknown tumblr
Unknown tumblr
dekablue25 at the Sailor Moon forums
Possibly Related Posts