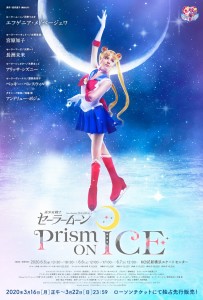 The Pretty Guardian Sailor Moon Prism on Ice musical, which had been planned for this June, has been delayed by one year until June of 2022 due to the ongoing COVID-19 pandemic. The ice skating show, which had originally been scheduled for June of 2020, had previously been delayed due to the pandemic. Some events, such as the Princess Kaguya's Lover musical which is now scheduled for September of 2021, are taking place this year. The same was not possible for the Prism on Ice event.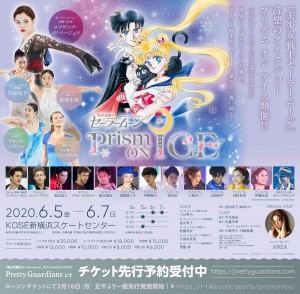 The stated reasons for this delay are Japan's travel restrictions and requirements to quarantine for visitors from many countries. This has already meant that foreign visitors would not be attending this summer's Tokyo Olympic games. While this is not a concern for September's Sailor Moon musical, an event which is able to generate sufficient ticket sales while selling exclusively to Japanese customers, the same is not true for the Prism on Ice show. This skating event features performers from around the world which made the logistics complicated.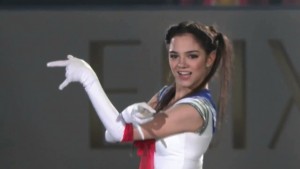 It remains to be seen what aspects of the show might have changed following two years of delay. The show's main star, Russian figure skater Evgenia Medvedeva, was set to play Sailor Moon. She was diagnosed with COVID-19 late last year and suffered from a back injury around the same time. This has kept her from competing. It's possible that the delay may also be to accommodate Evgenia Medvedeva's schedule in the hopes that she will be in a better condition to perform in the show by next summer. She is a huge Sailor Moon fan and even traveled back to Japan early, around this time last year, to prepare for the event before it was delayed the first time.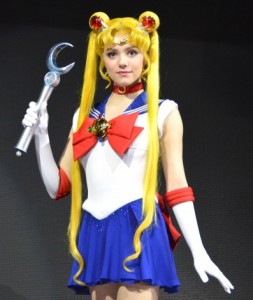 Regardless of what happens with the musical we certainly hope for a quick recovery for Evgenia Medvedeva. For fans who were hoping to see this event they may have a chance by next summer to visit Tokyo, assuming travel restrictions are lifted by then. Are you hoping to make it to Japan for this one?
Possibly Related Posts