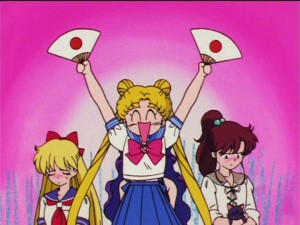 The original Sailor Moon anime was added to Bell Media's Canadian streaming platform Crave on September 18th. It was featured in a number of categories and "Sailor Moon" trended on social media platforms the next day. Anecdotally it seemed like a lot of people were watching it, but how did the numbers add up? According to Bell's streaming overview for the week of September 24th to the 30th the show faired quite well in its first week! It was the 4th most watched program on Crave for the week of September 16th to the 22nd, as can be seen from this excerpt from that press release:
Crave Audience Metrics

Crave continues to have Canadians covered, delivering the best movies, TV series, and original hits all in one place. Ridley Scott's HBO Max Original Series RAISED BY WOLVES holds the top spot for the second week in a row, followed by the sizzling reality series LOVE ISLAND at #2. STAR TREK: LOWER DECKS takes #3 for the third consecutive week, and the beloved anime series, SAILOR MOON debuts at #4. Here are the Top 10 most-watched programs on Crave for the week of September 16 – 22:

1. RAISED BY WOLVES
2. LOVE ISLAND
3. STAR TREK: LOWER DECKS
4. SAILOR MOON
5. LOVECRAFT COUNTRY
6. THE VOW
7. SPIES IN DISGUISE
8. SOUTH PARK
9. THE THIRD DAY
10. THE BIG BANG THEORY
This is pretty impressive! It was beat out only by HBO's Raised By Wolves, Love Island, which as far as I can tell does not take place on an island and is almost certainly devoid of actual love, and Star Trek: Lower Decks which streams on CBS All Access in the US. That's great, you might be thinking, but that was a couple of weeks ago! Well it looks like the series was not in the top 10 most watched shows for the weeks of September 24th to the 30th or October 1st to the 7th.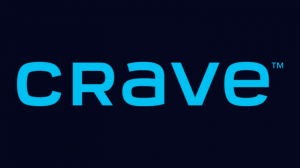 Have you been watching Sailor Moon on Crave?
Thanks to Jesse Betteridge on Twitter for bringing this to my attention.
Possibly Related Posts