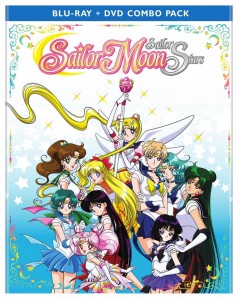 We now have confirmation that Sailor Moon Sailor Stars Part 2 is coming on November 12th. This was originally listed on the Deals Are Us web site and today was posted to the RightStuf web site. Both list a release date of November 12th.
September 14th update: The link to RightStuf's web site I originally posted did not include the "Gift With Purchase". Fans looking to get a set of Sailor Stars cards which comes with the purchase from RightStuf should instead check out this product listing.
After only seeing the Deals Are Us listing I wrote a lengthy post where I looked at the feasibility of a November 12th release date based on the time between all previous seasons' Parts 1 and 2 finally determined it was plausible for a ton of reasons but now that RightStuf has it listed as well I'd say it's all but certain that November 12th is the legit release date and all of that analysis is a bit pointless.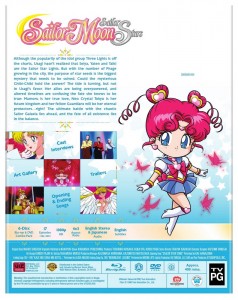 The box art which is included with the RightStuf listing is nice but a bit busy. It seems like these characters were all sort of pasted on top of one another. Why is Chibi Moon even there? The back features Sailor Chibi Chibi and some pretty standard text. My only real concern is what Neo Crystal Tokyo is. Neo Queen Serenity is the Queen of Crystal Tokyo and while I've seen other anime and manga, such as Akira, refer to future Tokyo as Neo Tokyo, I don't believe the term has ever been used in Sailor Moon.
The episodes included in Sailor Stars Part 1 were released digitally two weeks before the physical media release, which is common for mainstream movies. Should this occur again for Part 2 we should be getting those digital versions on October 29th.
Sailor Stars Part 2 isn't up for pre-order on Amazon yet but you can pick up Sailor Stars Part 1 or any previous sets using the Amazon links below.
Possibly Related Posts