Though we had previously gotten cast announcements for the main cast appearing in Sailor Stars Part 1, the 17 episode first set of Sailor Moon Sailor Stars which was released last week on DVD and Blu-Ray, we never got an official announcement from Viz as to who would voice Princess Kakyu! Now that the set has been released we can see, in the booklet which covers the entire series, that she will be voiced by Allegra Clark!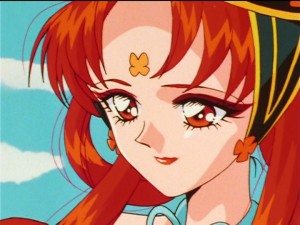 Allegra Clark has done a number of television and video game voice acting roles including Felicity in Rainbow Butterfly Unicorn Kitty, Bloodhound in Apex Legends, Nakmor Kesh in Mass Effect: Andromeda and a number of characters in Dragon Age: Inquisition. We certainly look forward to hearing her voice when the second half of Sailor Moon Sailor Stars is released on home video. The exact date of this release has not yet been announced.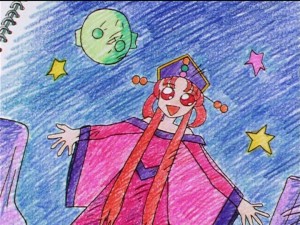 Have you picked up Sailor Stars Part 1 yet? For those who haven't you can support the site by buying it using the Amazon links below.
Thanks to Fred Francis on Twitter for first noticing this.
Possibly Related Posts