Yesterday there was a special live event to celebrate Usagi's birthday, June 30th. The main news pertaining to new Sailor Moon Crystal, which is what everyone has been waiting for, was that the upcoming 4th story arc or 4th season will not be presented as episodes but as two theatrical films. These will be played in theatres in Japan but it isn't clear at this time what that means for international fans. Will we get the films in theatres ourselves? Will it be streamed online at a later date, perhaps split into individual episodes? A free simulcast seems a bit unlikely as there wouldn't be much of an incentive to get people into theatres if the movies were available online on the first day. We will have to wait and see for more details as we still don't have any timeline of when this might happen. After the event this information was posted to the official site.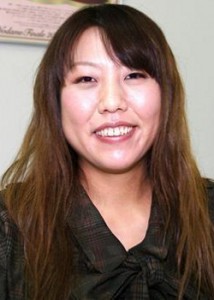 We've also learned that these two movies will be directed by Chiaki Kon, who was the director for the Infinity Arc of Sailor Moon Crystal. I really dug the animation style of the latest season so I'm happy to see her return, but it doesn't look like all fans share that sentiment.
The rest of the live event wasn't all that compelling. Since it was Usagi's birthday there was a cake and Happy Birthday to You was sung, which it seems is now public domain and not subject to copyright.
There was also a new trailer shown for the upcoming Sailor Moon Le Mouvement Final. This included another look at the new characters from this musical. This trailer can be seen embedded below.
There was also a message from Naoko Takeuchi which was read by Sailor Moon's voice actor Kotono Mitsuishi. No new information was included but it was about looking back at her time with the manga and thanking fans. This letter was also shared on the official site. This letter mentions that in 1992 she was 26 years old. This doesn't match with many sources stating that she was born on March 15th 1967. If she was indeed 26 in 1992 this would put her year of birth at 1966. According to the Naoko Takeuchi Wikipedia talk page there are sources which indicate that she was born in 1966. It would seem plausible that this is in fact the case. This would mean that my most viral Tweet where I wished Naoko Takeuchi a happy 50th birthday in March of this year was in fact wrong as she would have turned 51 this year. Without confirmation of her year of birth we can't be sure one way or another.
The most annoying part of the event was when they screened the intro and ending themes from the last story arc. This would have been a great time to see something new instead of something we've seen well over a year ago!
For now we must continue to wait for more details about these two movies and what they mean for North American fans or the possibility of a Stars story arc. Sailor Moon fans have certainly learned to be patient with Sailor Moon Crystal!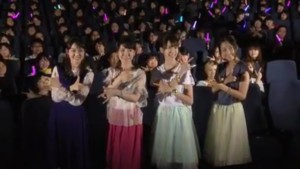 Possibly Related Posts