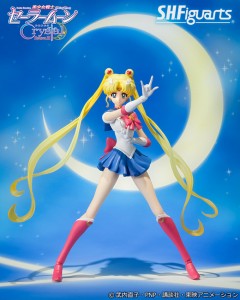 A new Sailor Moon Crystal S. H. Figuarts figure has been posted to the Tamashii Nations official site. This is Sailor Moon, once again, but this time it is a Sailor Moon Crystal version of Sailor Moon. We had previously gotten some Figuarts Zero statues in Sailor Moon Crystal versions but this is the first Sailor Moon Crystal S. H. Figuarts figure. S. H. Figuarts figures are high quality very posable figures with many extra faces and hands so that you can make them do pretty much anything you can imagine.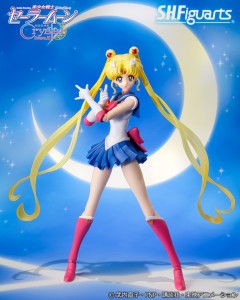 This version of Sailor Moon has the Cosmic Heart Compact on her chest, from the Infinity Arc. Will more of the Sailor Guardians be released next? An S. H. Figuarts Sailor Moon Crystal Sailor Mercury would be the obvious next release. Who would you most like to see in this style of figure?
The figure will be released this January. No price has been announced yet but they usually sell for about $50 when first released domestically.
Possibly Related Posts