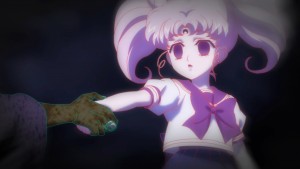 The latest English dubbed episode of Sailor Moon Crystal is now available on Hulu and Neon Alley. This week is Act 22, Hidden Agenda – Nemesis. Black Lady is still not really here. She's semi visible, mostly obscured in a kind of mist. The technique used for this was changed slightly between the streaming release and the DVD/Blu-Ray version which is what we're getting for these English versions. This screenshot is, lazily, from the original streaming version.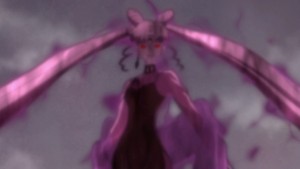 Act 21 and 22 of Sailor Moon Crystal are based on the equivalent chapters of the newest version of the manga, but these were actually originally a single chapter, though it was a long one. This makes gives this and the last episode an odd pace, which is why Chibiusa's transformation into Black Lady is teased out over such a long time that it seems like a powered up attack from Dragonball Z or maybe Ryu's multi episode Hadouken from Street Fighter II V.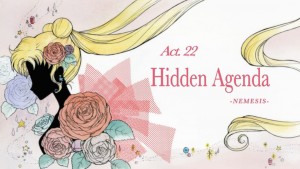 Next week on Act 23, Covert Maneuvers – Wiseman, we will get a proper look at Black Lady.
Possibly Related Posts