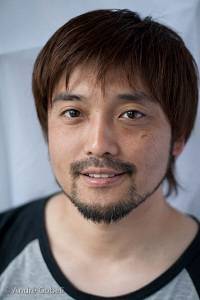 Munehisa Sakai, the director of Sailor Moon Crystal, has ceased working on the series. He mentioned this in a tweet yesterday. The tweet, in Japanese, thanks all of the staff for their hard work and says that his work on Sailor Moon Crystal is complete.
セーラームーンCrystal、自分の作業はこれにて完了! 全てのスタッフ、叱咤激励いただいた皆さまに激しく感謝。 ありがとうございました!

— 境宗久 (@munehisa_sakai) August 17, 2015
As director of the series he is ultimately the person who is most responsible for how the show came together and the final product we saw, so if you liked Sailor Moon Crystal, you liked his work. Now we must wonder if this is a sign that Sailor Moon Crystal is truly over. It seems that he is not staying on as director for any additional episodes of Sailor Moon Crystal, but is anyone taking his place? If so, this new show may be quite different from what we've seen. We haven't heard anything about the series since the "À bientôt" message was left at the end of Act 26. That episode aired a month ago today, so it hasn't been so long that we should panic after not hearing much else in this much time. If the creative talent behind the show is moving on the other projects, this could be an indication that "À bientôt" was a reference to something other than new episodes of Sailor Moon Crystal.
Thanks for all the good work to anyone who worked on the series that we've seen to date. Let's hope that there is more to come, by however may be at the helm of the Infinity arc of Sailor Moon Crystal.
Source: Munehisa Sakai's Twitter page via Sailor Moon Portugal
Possibly Related Posts