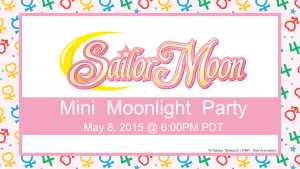 Viz Media will be holding yet another Moonlight Party this coming Friday, May 8th 2015 starting at 6pm Pacific Time, 9pm Eastern Time. This Mini Moonlight Party will feature only two episodes, Sailor Moon R episodes 61 and 67, but will accompany the streaming release of the rest of Sailor Moon R part one on Hulu and Neon Alley. Though specific episode numbers are not given this should be the addition of episodes 61 through 68 of Sailor Moon R. Episodes 47 though 60 are already on Hulu though they are expected to be removed on June 7th, prior to Sailor Moon R part 1 being released on DVD and Blu-Ray.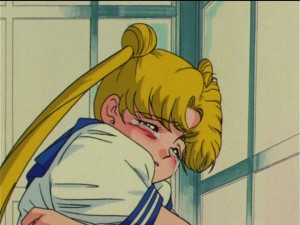 Sailor Moon R episode 61, Usagi Devastated: Mamoru Declares a Break-Up, has Usagi heartbroken as Mamoru tells her it's over. This breakup will last for a good part of the season! Sailor Moon R episode 67, The Beach, the Island and a Vacation: The Guardians' Break, is the only episode never to be released on home video. It was not dubbed as part of DiC's original English dub and was omitted from ADVision's "uncut" DVD release of Sailor Moon R. It has Chibiusa befriending a plesiosaur because she didn't want to eat fish.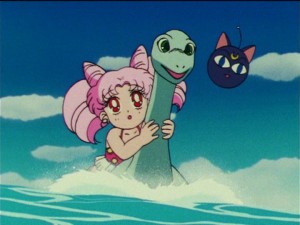 This is a promotion for Sailor Moon R part 1 which will be released on DVD and Blu-Ray on July 14th. Support the site by pre-ordering this set on Amazon using the link below. You can already purchase season 1 parts 1 and 2 which have already been released.
Read more at Viz's press release or Facebook Event for the Mini Moonlight Party.
Watch the event on the Viz Media YouTube page using the embedded video below.
Possibly Related Posts