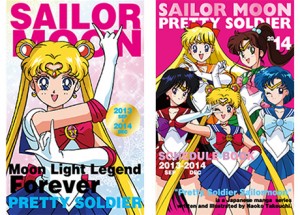 No.
Oh did you want more detail than that? There are new Sailor Moon schedule books coming out next year that have been mentioned on the official Sailor Moon site. There are more details about these on the JList online store. This has caused some concerns amongst a number of fans related to delays in the anime. Since the schedule book is for 2014 many are claiming this means the show is delayed until 2014. While there is certainly ample evidence of a delay for the show and 2014 is a possibility, there doesn't seem to be a good reason to believe that this product is any indication of this. Many franchises have calendars and planners made every year and the time frames they cover have little to no significance beyond the functionality of the product. It should also be considered that the art contained in these is from the original Sailor Moon anime and has nothing to do with the new anime series originally scheduled to air this summer. These are generic Sailor Moon products, not new Sailor Moon anime products.
Oh but there's more! On one page that we can see there is an image of Sailor Pluto, Neptune and Uranus with writing that says "Will we be making a return in 2015?". What could this completely vague statement mean? Some have taken this to mean that the new anime is delayed until 2015. If this were really the case I think it's far too early to be making such a long term prediction. Others are expecting that the new anime will be scheduled in such a way that these three characters will finally be making an appearance some time in 2015. Again this seem like a fairly specific prediction to be making so early in the life cycle of this new anime. Somewhat more plausible are interpretations by such people as the Sailor Moon video game petition who made guesses such as Sailor Moon S airing that year, a new planner book featuring them more prominently or something completely different. This is again not new art but the cover of the Sailor Moon S vol. 8 laser disc.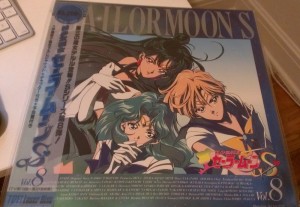 It's just a calendar. I mean no disrespect to fans who are jumping to conclusions over these product when I say that I don't think there's any legitimacy to any of the concerns being made over them. We're all getting quite frustrated with the lack of concrete news about the new anime and we're grasping at any tidbit that seems like it might be significant. Hang in there Sailor Moon fans! It might not be this summer but all indications are that this new anime series is still coming!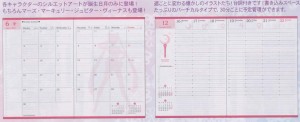 Source: Sailor Moon Obsession
Possibly Related Posts