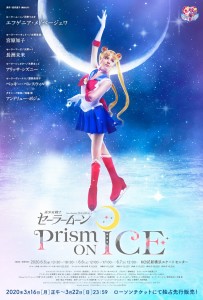 The Pretty Guardian Sailor Moon Prism On Ice event which was originally planned for the summer of 2020 and was more recently going to take place later this year has been delayed for a third time. It is now scheduled for June of 2023. Though it isn't explained explicitly on the Sailor Moon Official Site it seems likely that this delay is once again due to the ongoing COVID-19 pandemic which has seen rising cases in Japan even over the last couple of weeks.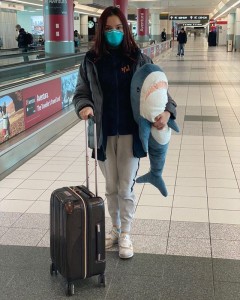 The event, featuring Russian figure skater Evgenia Medvedeva, was originally announced before the pandemic began. The star headed back to Japan early in 2020 to be ready for the event which was ultimately delayed due to the state of the pandemic in 2020, then again in 2021 and now once again in 2022. She is currently back in her home country of Russia. The ongoing Russian war and invasion of Ukraine may be causing complications with the event but there hasn't been any specific indication of this.
As has been the case in the past those who already have tickets have the option to attend with the specific date when they can attend being dictated by the date on which they originally had tickets. Refunds are also available for those who are unable to attend at the new date and time.
Needless to say this sort of delay poses a particular challenge for any international fans who had made plans to attend. Hopefully this delay was announced early enough that no one is going be stuck with a plane ticket and hotel reservation planned around an ice show which isn't currently scheduled!
Are you excited for this ice show? Let's hope a home video release happens after this event is finally held.
Possibly Related Posts