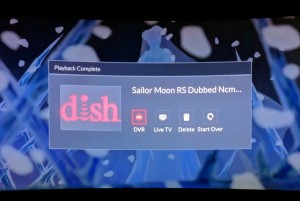 Last month Sailor Moon S The Movie and Sailor Moon SuperS The Movie played in theatres here in North America. Unfortunately many fans who attended showings of these films had negative experiences, mostly due to technical issues. One of the more common complaints was that the wrong movies were played. The first weekend was meant to show an encore showing of Sailor Moon R The Movie, originally shown in theatres in January of 2017, along with a first time presentation of Sailor Moon S The Movie. Many theatres instead played Sailor Moon SuperS The Movie as well as the Ami's First Love special, which should have been a week later. This may not seem like a big deal but amongst many fans Sailor Moon S holds a special place, being the only one which is based directly on a manga story. Others had issues with the sound in the theatre being far too loud. In some cases the movie failed to play. One user got the photo which I posted above showing an error with the satellite connection which appeared to be streaming the film. In another case the screen's subtitles were too low making them hard to read. Others who planned to watch it dubbed instead got a subbed version.
Some have asked why the film wasn't simply played on film or some other kind of physical media to avoid this kind of problem. This was likely a cost savings measure. For a wide release movie it makes sense to send hard drives or film reels across the country but for a one time only or weekend long release like this such a thing isn't feasible. Traditionally smaller release movies would have reels going from city to city with those showings happening at different times in different places. Digital technology allows us to have these kinds of releases taking place across the country simultaneously. In this case there were some issues doing so. I'm not an insider in the world of movie theatres so it's hard to say if these problems are due to a new system that some places aren't experienced with, limitations of the technology or something completely different such as inadequately labeled movie titles. It's very difficult for me to get a feel for just how widespread these problems are. I don't have specific metrics on who had a great experience and who didn't, though when I asked about it on Twitter and Facebook and got a number of responses just from my own followers, this seemed to me to be an indication that the problems were fairly widespread. To be clear I saw a showing of the SuperS film with Ami's First Love and did not experience any technical issues.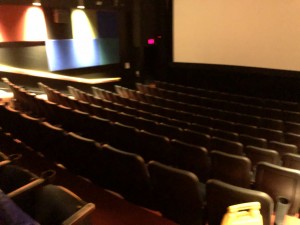 Many fans also commented on how few people attended their showings compared to the better turnouts for Sailor Moon R The Movie last year. I was excited to attend the R Movie with a packed theatre and was a bit surprised to see that there was only myself and one other group of fans in attendance to see Sailor Moon SuperS and Ami's First Love. The fact that I went to a late addition evening showing may have been a factor but from what most fans are saying, there wasn't the same kind of turn out anywhere for these. It's hard to say exactly why this might be but many seem to feel that this was not marketed as well as the R Movie had been. Again I don't have any specific metrics for this. Box Office Mojo has numbers indicating that last year's showings of Sailor Moon R The Movie grossed $452,053. They unfortunately don't have any numbers listed for the S and SuperS films and I was not able to find specific numbers elsewhere.
Did you have issues seeing the film?
Source: @lambdapower, @itsmoonrevenge, @BailliePuckett, @Meiruechan, @_MegumiAi_, @Internetcanunot
Possibly Related Posts