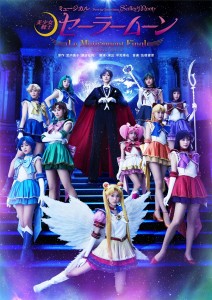 Fans of Sailor Moon musicals who aren't able to make yearly trips to Japan will be happy to hear that they may be able to head to their local movie theatre to see the latest musical! Indeed Sailor Moon Le Mouvement Final has already been playing in some US theatres since March 10th. Many locations have more showings of the musical coming up including some tonight. Visit the sailormoonlive.com web site for a full list of participating theatres in North America to see if yours is having a showing!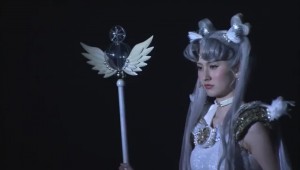 The "film" will be showing here in Canada at Cineplex theatres. The Cineplex site has showing starting on Wednesday April 4th. Links for individual Canadian theatres on the sailormoonlive.com site redirect to that page.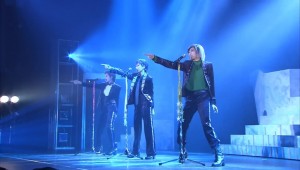 The presentation is a filmed version of the stage musical. Showings are in Japanese with English subtitles. Have any of you had a chance to attend any of the showings which have already taken place? Will any of you be attending showings in your city?
Fans interested in a Japanese copy of the DVD release of this musical can order it now as it was released today, March 14th.
Possibly Related Posts