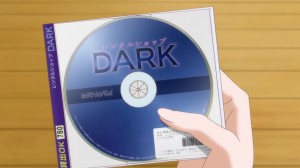 Frustrated at the ultra expensive 2 episode disks of Sailor Moon Crystal that were released in Japan? Good news! It looks like the Infinity arc of Sailor moon Crystal will be released with 4 episodes per disk on DVD and Blu-Ray in Japan. News about these releases is out on the official Sailor Moon site. This season of Sailor Moon Crystal will span 13 episodes and only 3 disks are listed. Further the disk have been listed on Amazon Japan (Disk 1, 2 & 3) and CD Japan. Though there aren't specifics on every release yet, the first release is listed at 100 minutes on both sites. Each episode of Sailor Moon Crystal is roughly 24 minutes, so 100 minutes covers 4 episodes. With 13 episodes this season it seems likely that the third release, with an MSRP of 1000 yen more than the other two releases, will have five episodes on the disk.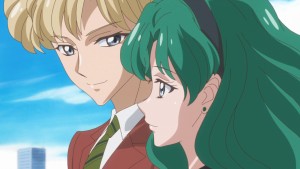 The first disk will be released in Japan on June 29th with the others being released at roughly 1 month intervals July 27th and August 31st. The first two disks are selling on Amazon Japan for 7,068 yen, about $64 US. The third disk is selling for a slightly higher price of 7,872 yen, about $72 US.
All Blu-Ray and DVD releases of Sailor Moon Crystal's first two story arcs feature minor updates to the animation from the streaming release. We have no confirmation at this time what changes, if any, might be done to the Infinity arc as it is released on home video.
Still too expensive for something without subtitles? That's fine. A single disk from Japan costs about the same as the entire first story arc, containing 14 episodes, will cost in the North American release which is coming in August. If you're able to make due with the free streaming options we already have available it seems prudent to wait.
Possibly Related Posts