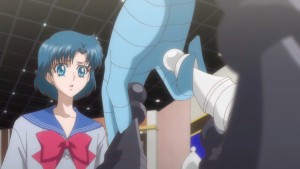 The latest English dubbed episode of Sailor Moon Crystal is now available on Hulu and Neon Alley. Act 16, Abduction – Sailor Mercury, is all about chess. Ami faces off against Berthier of the Spectre Sisters, who's not really dressed appropriately for a chess tournament, in this wonderfully animated episode. Amongst other things we see a Sailor Moon Crystal exclusive look at young Ami.
Fans of the original Sailor Moon anime will note many similarities to Sailor Moon R episode 71, For Friendship: Ami vs. Berthier, which was itself based on Act 16 of the Sailor Moon manga. There are however some resemblances to the original anime that aren't from the manga, such as Usagi's inappropriate cheering during the tournament. Also of note is that this is a swimsuit episode! Usagi, Naru and Ami are all seen in swimsuits, which seems to be a really big deal for some people. Though not a ton of detail is seen Naru's swimsuit is based on the one she wears in the first season of the original Sailor Moon anime.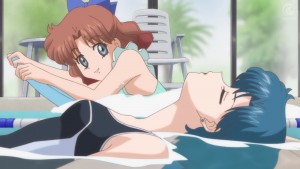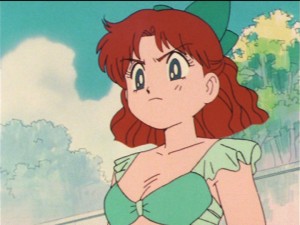 Who wore it best?
Next week is Act 17, Secret – Sailor Jupiter, where Makoto confides in Ittou Asanuma.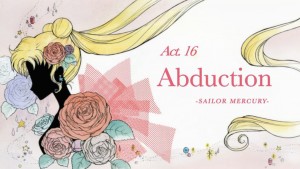 Possibly Related Posts