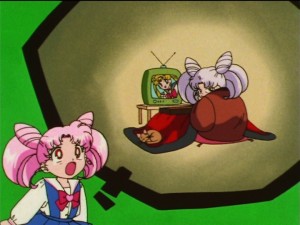 New episodes of Sailor Moon Crystal will be airing on Japanese TV on Tokyo MX in 2016. While the first two story arcs, which comprised the first 26 episodes, first appeared online simultaneously worldwide on streaming services, this doesn't appear to be what will be happening with the next batch of episodes according to TOEI Animation Europe. The announcement, posted on their web site on Tuesday, is pretty straightforward and included below:
TUESDAY 3RD NOVEMBER 2015

Sailor Moon Crystal, the reboot of the Sailor Moon series from the 90's, continues with a third season recently announced in Japan! While the 26 first episodes were aired online on Niko Niko, the new season will be broadcast on TV Tokyo MX in 2016.

In Europe, the two first seasons (26×26') of Sailor Moon Crystal are on air in Portugal (Biggs) and in France (Canal J).

The series was recently highlighted in France during the Kidexpo event where photo sessions were organized with Sailor Moon
This lacks detail about if and when a streaming version will be available. This does not exclude the possibility of a simultaneous streaming version being online at the same time or immediately following the broadcast. It's also possible that a version will be online some short time following the broadcast. If there is a streaming version, we also don't know if it will continue to be on Niconico, Hulu and Crunchyroll as the rest of the series has been to date. When we learn any of these details we will be sure to share them.
It is important to note TOEI Animation Europe's poor track record in breaking news about Sailor Moon Crystal. Earlier this year many claimed they had confirmed new episodes of Sailor Moon Crystal, which we later learned was not the case and was actually a problem in confusion and mistralation on their part and that of fans. I would note that I was originally skeptical of this announcement, assuming that this was a poor translation which turned out to be completely correct. In this case, mistranslation doesn't seem to be likely to account for what we're seeing here, though TOEI Animation Europe's track record should be considered. We will be more confident in this news when something is announced on the official Sailor Moon site.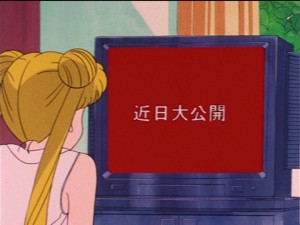 Source: TOEI Animation Europe (English, French)
Possibly Related Posts