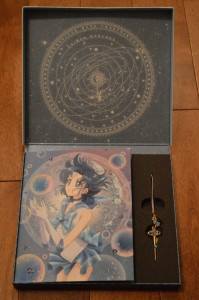 The latest volume of Sailor Moon Crystal was released on Deluxe Limited Edition Blu-Ray on November 12th (Amazon Japan, CD Japan, JList, YesAsia) while the regular edition Blu-Ray (Amazon Japan, CD Japan, YesAsia) and DVD (Amazon Japan, CD Japan, YesAsia) will be released on December 10th. This release, like the first one, only included two episodes. This month we have Act 3, Rei – Sailor Mars, and Act 4, Masquerade Dance Party. To celebrate Sailor Mars's appearance we have Sailor Mercury on the cover and a Sailor Mercury charm included. Each Deluxe Limited Edition set comes in a fancy box with a special book and a charm to add to the charm bracelet which was included with vol. 1. This charm is of Sailor Mercury's transformation pen.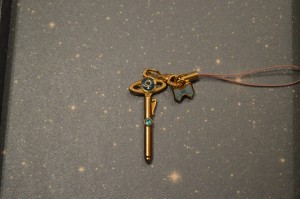 The disk itself is similar to the first one. Episodes are included in HD with great image quality. Some of the scenes which originally had some pretty bad animation have been touched up. The Blu-Ray is region A, which will play in a North American Blu-Ray player, however the audio is in Japanese and there are no English subtitles. An audio commentary is included, also in Japanese, so I don't have any real details on what they talk about!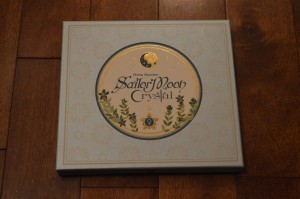 The box also comes with a special 24 page book. This includes a summary and images for act 3 and 4, interviews with Atsutoshi Umezawa, executive producer for Sailor Moon Crystal, and Hisako Kanemoto, the voice actress for Sailor Mercury, character art for Sailor Mercury and other characters, backgrounds and a special page by Osabu, Fumio Osano, editor of Sailor Moon.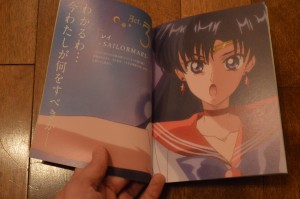 The set is expensive for only including two episodes, but has a lot of cool extras. It may be of interest to collectors but if you're just looking to watch the show, you may want to stick with the free and totally legal streaming version.
Keep reading for more images from this set including photos of all pages of the included book.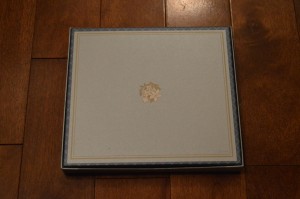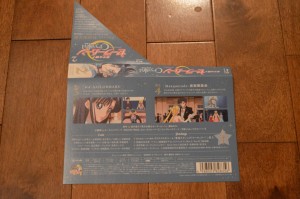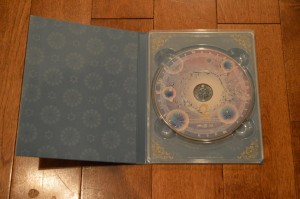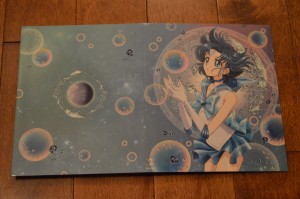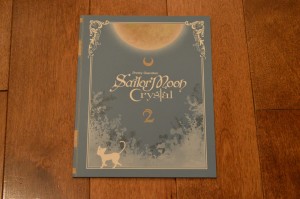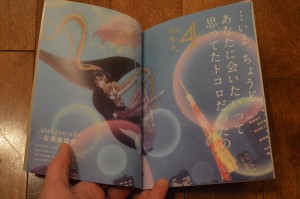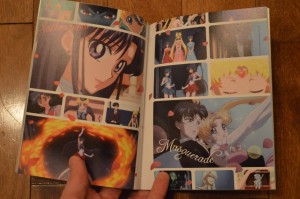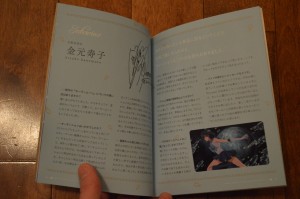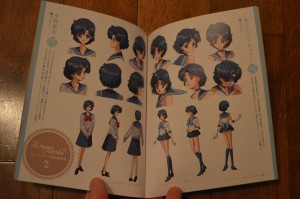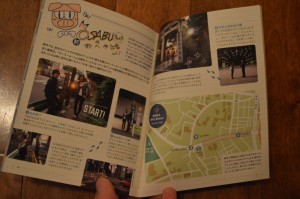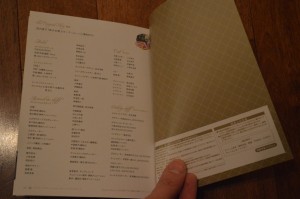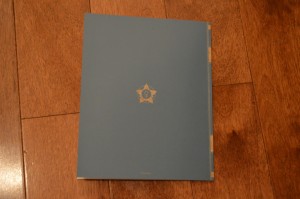 Possibly Related Posts