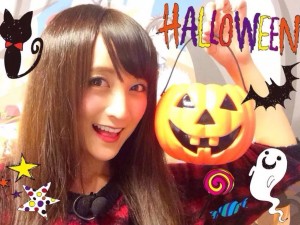 Hate sleep and love Halloween and the live action Sailor Moon show? Then you should get up at 5am tomorrow morning to watch Ayaka Komatsu, who played Sailor Venus in the live action Sailor Moon series, host a live Halloween show on her Niconico channel Komachannel. Ayaka will be dressed up for Halloween. What costume will she be wearing? The broadcast begins at 6pm Japan Standard time which is actually 5am Eastern Time. The live broadcast will be free to all viewers however after 7pm (6am Easter Time) it will only be available to members of her channel who pay the monthly 540 yen (about $5 US). The broadcast will be in Japanese.
The following message was posted in English to Ayaka Komatsu's Facebook page:
Fri 31st Oct 6:00pm-

Tomorrow,at last!!
Live broadcast by Ayaka will be available at Nico Nico Official Channel "Komachannel".
I'm going to dress up for Halloween!
Let's talk with Ayaka and have a relaxed time!
Getting up at 5am tomorrow will make getting up at 6am on Saturday to watch the next episode of Sailor Moon Crystal that much easier!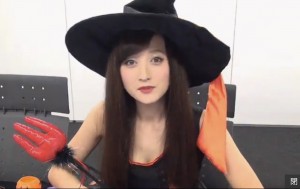 Update! She dressed as a witch.
Possibly Related Posts