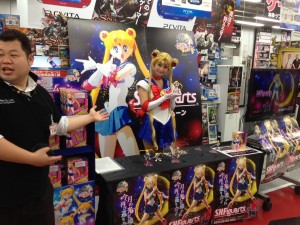 Bandai's S. H. Figuarts Sailor Moon figure has hit stores in Japan. A few people have already gotten their hands on the figure and so there are a lot of pictures of it surfacing online. We've got a look at some of the packaging and all the individual pieces as well as a ton of other photos on this Japanese blog post.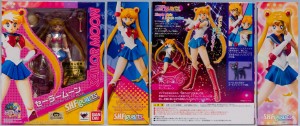 As we had previously seen there are a lot of different swappable faces. Here is a good look at all six of them.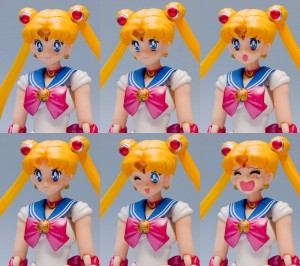 Here's a look at all of the pieces including Luna.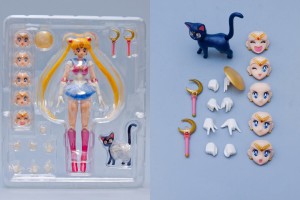 The toy is currently only available in Japan from Japanese sites such as JList, CD Japan or Hobby Link Japan. The toy will be available in North America, shipping from sites like Amazon, on October 1st.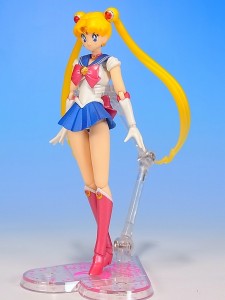 Sailor Mercury is also up for pre-order from Amazon or if you'd like that toy earlier you can pre-order the figure from CD Japan and Hobby Link Japan. Sailor Mars will be released in Japan in December and can be ordered from JList. There no Amazon pre-order for Sailor Mars at this time.
Image source: Sailor Moon Collectibles Facebook Page
Possibly Related Posts