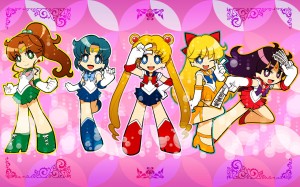 TAGRO, a Japanese manga artist best known for drawing the Panty & Stocking with Garterbelt manga, has done some interesting Sailor Moon fan art. TAGRO does tons of art of various anime characters and Sailor Moon seems to be his latest interest. He's drawn all five of the main Sailor Soldiers and Tuxedo Mask to date. The art style is certainly a change for Sailor Moon, making the characters look like something out of Panty & Stocking with Garterbelt characterized by their super deformed "chibi" look and lack of feet. The various high rez group shots make great desktop backgrounds for a wide screen display.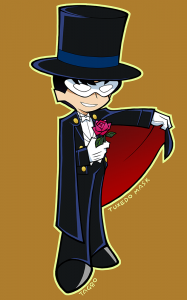 TAGRO posts his works at Japanese art sharting site pixiv. You can check out his profile for more of his works. A free registration is required to view all of his art. You can also follow @TAGRO on Twitter. His profile currently refers to himself as "Sailor TAGRO".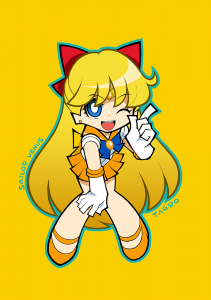 Possibly Related Posts
No related posts.