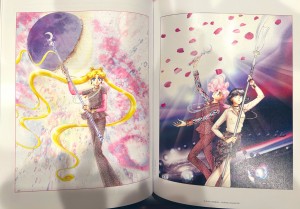 Naoko Takeuchi seems to be working on the designs for a new Sailor Guardian! Could this mean another Sailor Moon project is coming?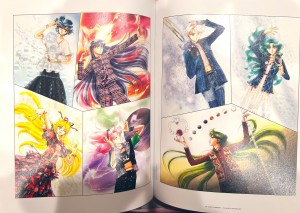 You may have seen the images of the Sailor Moon Chanel collaboration. This art, made by Sailor Moon creator Naoko Takeuchi, appeared in a Chanel catalogue titled Chanel Magazine 2023 Special Issue: 31 Rue Cambon Tokyo. What does that mean? 31 rue Cambon is in Paris, not Tokyo. It is the address of the Chanel Store there. This seems to be a piece of promotional material, which is not for sale, to advertise Chanel products to rich and trendy clients. Sadly I was not on the distribution list. There seems to have been an interview with Naoko Takeuchi related to this event which I believe appeared in the magazine but it may have been at an associated press event. Twitter user @chibi_rabbit posted a Tweet which says that when asked if she was working on anything new Naoko Takeuchi said she had an idea for a new guardian. Let the speculation commence!
カタログインタビューで、新しいことを考えていますか?との質問に、武内先生が『新しい戦士のアイディアがあります。』とお答えされてるんです!!!
What could this possibly mean? Naoko Takeuchi obviously created many Sailor Guardians over the course of the manga but it didn't end there. She also created the designs for Princess Sailor Moon and Sailor Luna who appeared in the live action Sailor Moon series. Notice that Chibiusa has her mother's Moon Stick in this artwork, while her mother has the longer version from the end of the Dark Kingdom arc of the manga. Maybe she's thinking of an updated version of Sailor Chibi Moon who is herself the head of the Sailor Team along with the Sailor Quartet. Maybe it's Sailor Artemis, a counterpart to Sailor Luna. It could be anything! The word Sailor isn't included in the Tweet so it may not actually be a Sailor Guardian but instead someone like Tuxedo Mask. We also don't know in what context she's thinking of this. Does she just feel like drawing a new character or is this going to be tied to some sort of piece of narrative fiction, be it a new manga chapter or a continuation of Sailor Moon Crystal? We really don't know but it doesn't hurt to speculate!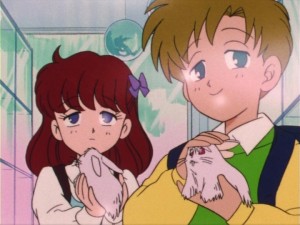 Speaking of Chanel! I never made the connection back in the day but it seems the perfume scented Chanela from episode 5 of the original Sailor Moon anime were almost certainly a reference to the Chanel Number 5 perfume scent.
Who do you think the new character could be? What sort of continuation of the Sailor Moon story do you want to see?
Source: Sailor Moon Official Site, @mikichi1979 on Twitter, @chibi_rabbit on Twitter, Sailor Moon Fan Network
Possibly Related Posts